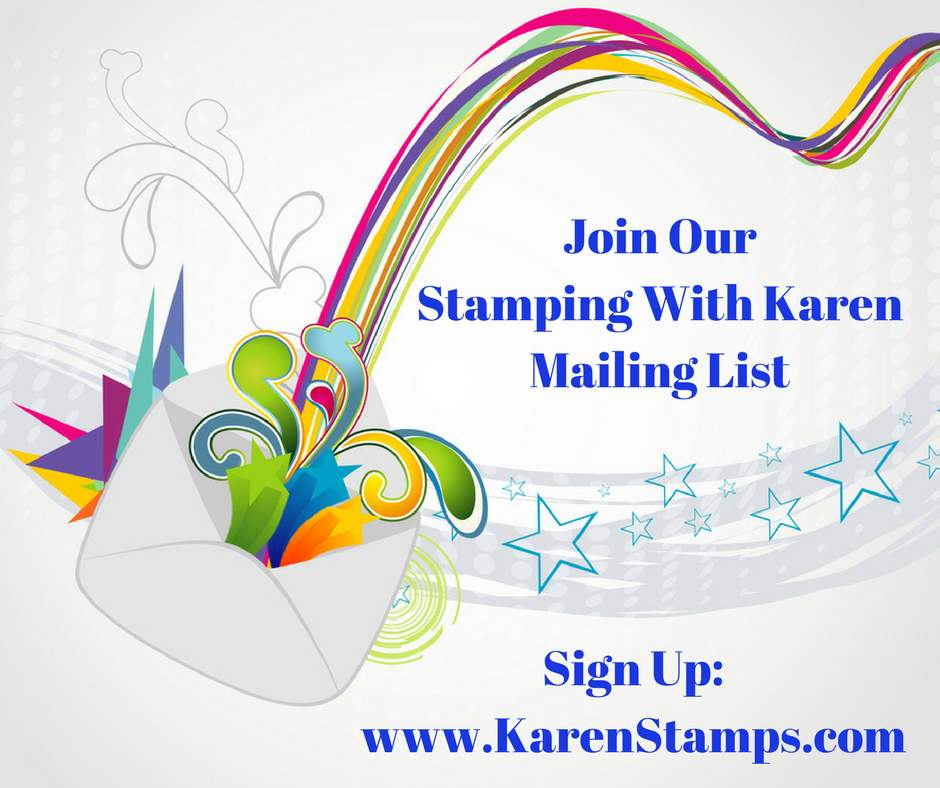 Have you joined the "Stamping With Karen" mailing list yet?  If not, consider this a personal invitation!  Just add your name and best email in the red box in the upper right of this blog page!  This is the best way to keep up with the latest Stampin' Up! news, especially during times like this with a new Stampin' Up! catalog, new products, new project ideas! And get a FREE GIFT from me when you do that you can download!
If someone referred you to me, please let me know so I can thank them!
At holiday time, I always do an exclusive weekly email for my subscribers called "The Twelve Weeks of Christmas". Each week will feature a different project for the holidays such as cards, gift items and gift wrap ideas that you can copy or be inspired by to create your own thing.
Every Tuesday (if not more often) Stampin' Up! puts out the latest updates for us, so I've begun sending out shorter weekly emails on Tuesday to keep you up to date. Each email contains one or more projects for you or stamping tips and news. Sign up today so you won't miss out!
Join my Stamping With Karen Mailing List Today!  Sign up in the red box!