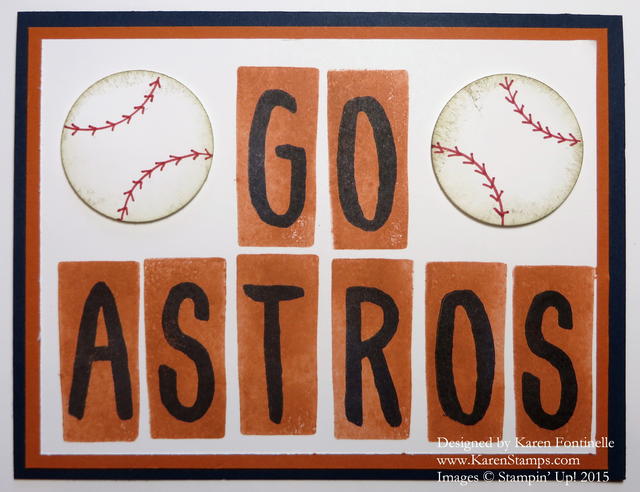 It's been a weekend of watching baseball games on TV, and in honor of the Astros baseball game today, I have made this Houston Astros baseball card. It's fun to have a winning home sports team for the city to rally around and enjoy! It's been ten years since the Astros were in the baseball playoffs (I even got to go to the World Series game, thanks to my friend!)  Today is Game 4 of the American League Division Series and I'm keeping my fingers crossed for an Astros win! We've also been watching the St. Louis Cardinal games (because when you are from St. Louis, you are always a Cardinal fan!) and we watched one of the Dodger games because our son-in-law is a huge Dodgers fan.
The Layered Letters Alphabet Photopolymer Stamp Set is perfect for a card like this when you want to express the name of a team or place or certain words. I have loved this stamp set since I first saw it! You just need to have an alphabet stamp set on hand for certain projects, and this is a good one. I love having the background shapes you can use for each letter – or not!
The baseballs were fun to make, and you can make any size.  I used the 1 3/8″ Circle Punch because that's what fit in the space on the card. I punched the baseball from Whisper White card stock, then I used the negative piece over the punched circle as the guide to draw the red curved lines on the baseballs. I used the Real Red Stampin' Write Marker which has two ends, a brush tip and a narrow tip, to draw on the lines and stitching on the baseballs. Then I sponged a little Soft Suede ink around the edges of the baseballs.  I loved the look of that.  Sometimes sponging can add so much to your stamping! Use the Stamping Sponges by Stampin' Up! or the Sponge Daubers to do any sponging around the edges of your stamped images.
Today is the last day for the Stampin' Up! Weekly Deals!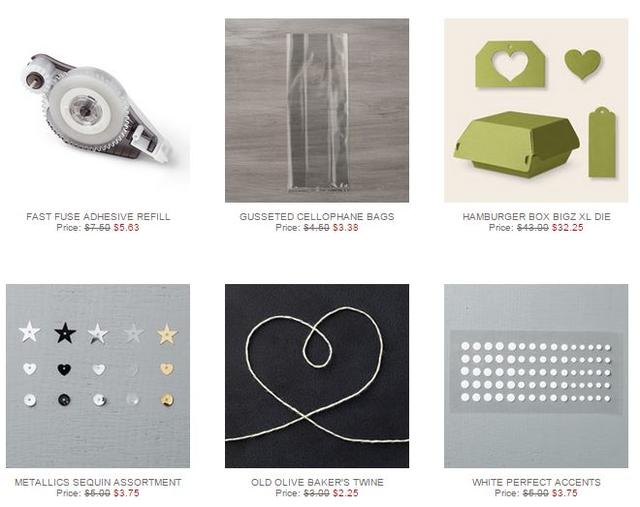 If you are interested in making cards or other papercrafting projects, you can buy the best in stamps, paper, ink, and accessories at my Stampin' Up! Online Store HERE.
Be ready when your team is in a good position and you want to celebrate or support! I hope I have reason to make more Houston Astros Baseball Cards after today's game!