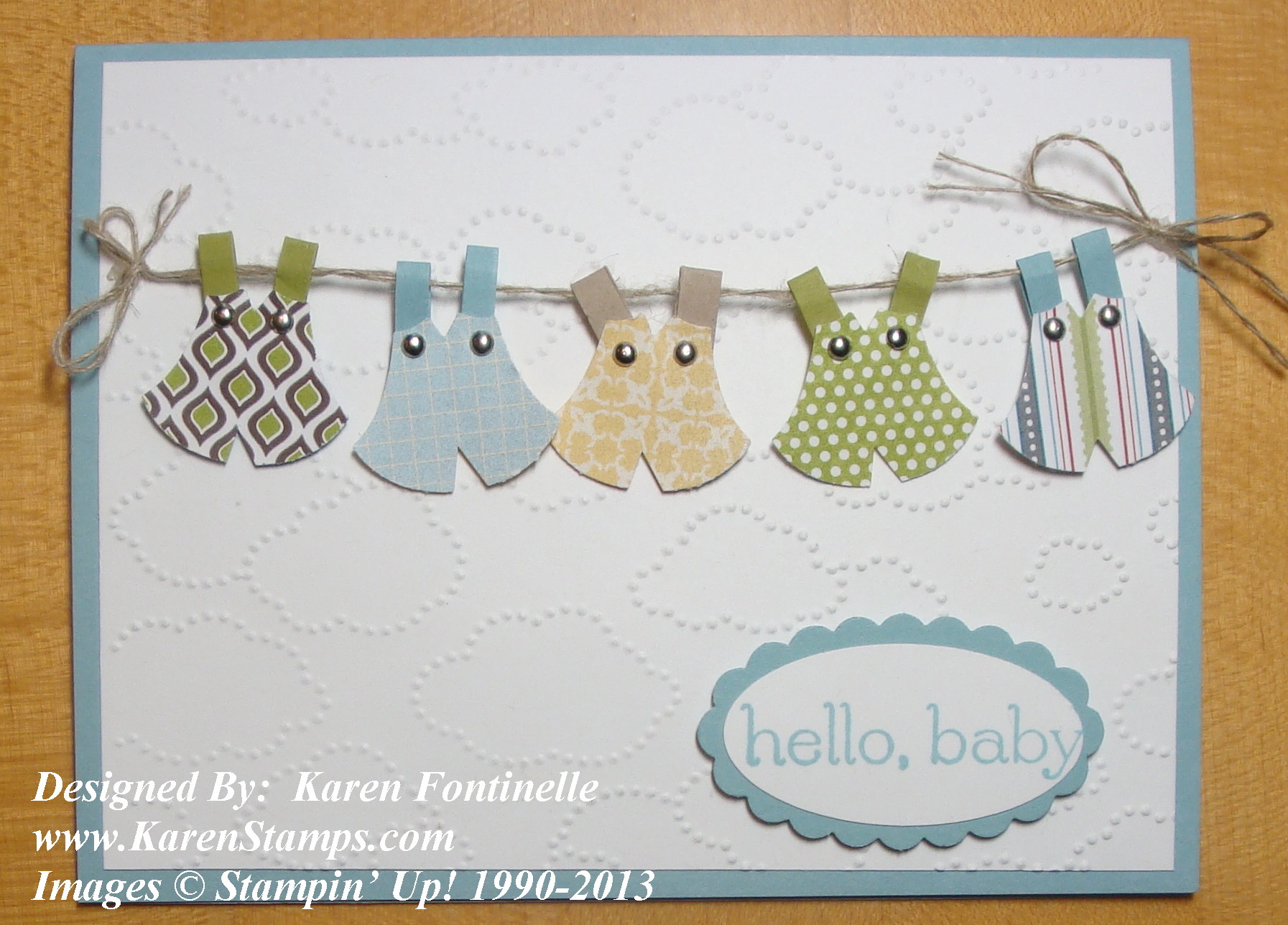 There are so many ways to use the Owl Punch by Stampin' Up! and for those reasons I really hate to see the Owl Punch on the Retiring Products list. In looking back, I see that it has been around for many years, but the punch is so versatile I cannot believe that we will not have it available soon.  If you do not already own the Owl Punch, I would urge you to grab one before they are gone. I'm sure most serious stampers already have one, but if you are new, you may not be famiiar with all the creativity this one punch affords.
The baby card I have posted above has been one of my most popular cards! All I did was punch out the portion on the Owl Builder Punch that would be the chest area of the owl. Yes, you can make baby clothes out of this piece of the Owl Punch! Click the link or the card photo above to go to the blog post for more information.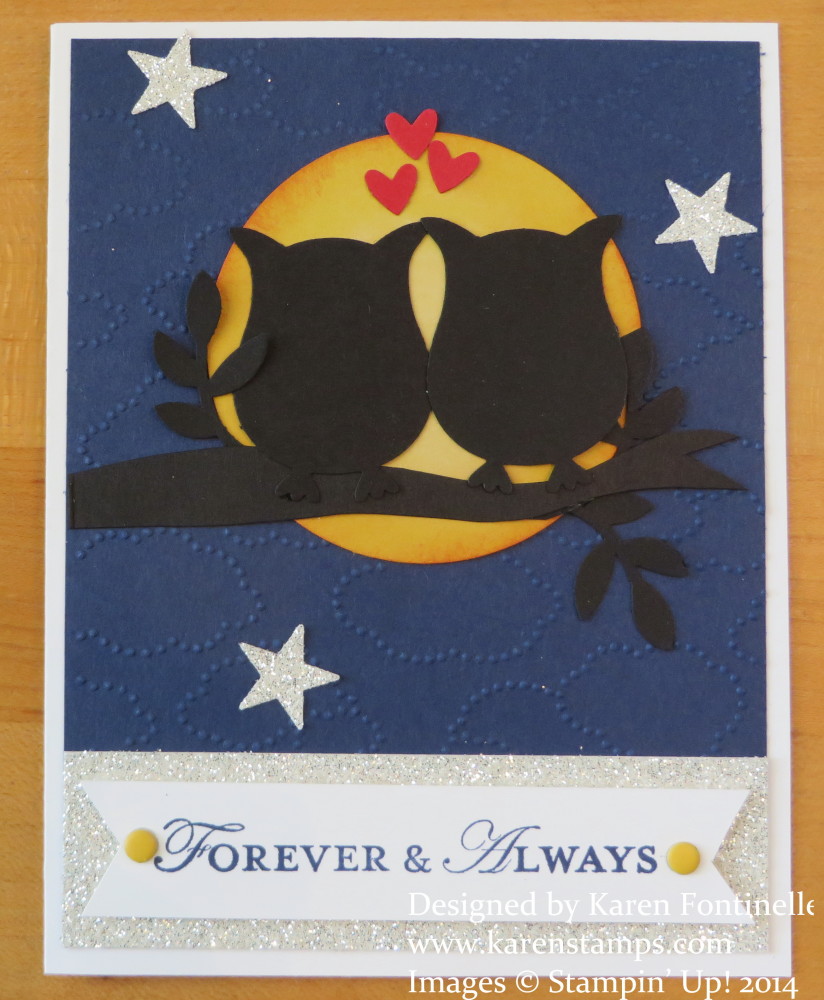 Here's an anniversary card I made using the Owl Punch to make a couple of loving owls in silhouette! And I can't tell you how many times I have punched those little hearts to use on various cards and projects!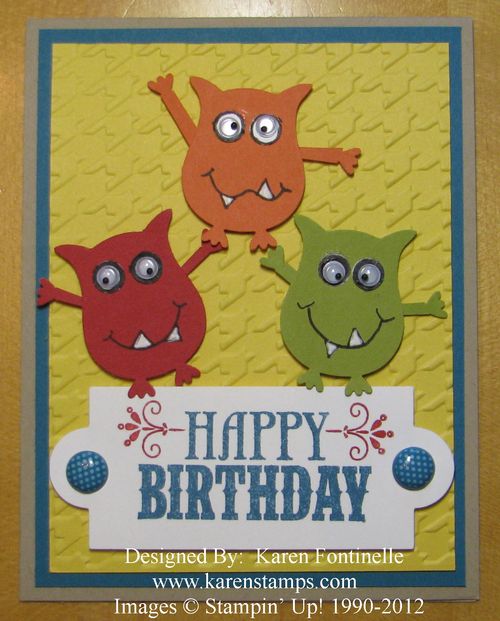 The Owl Punch can also be used to make monsters for a birthday card! Just add some arms and scary faces!  Click the link or the photo to go to my blog post for details.
If you have made a great project with the Owl Punch, click the "Leave a Reply" button at the top of this post and leave a comment! I'd love to hear!
These are just a few examples of ways to use the retiring Owl Builder Punch, and I can't begin to tell you about all the creative ideas I have seen out there using the Owl Punch.  Do a search online and you will find them.  If you are so inspired, be sure to purchase the Owl Punch on the Retiring List before it goes away May 31.