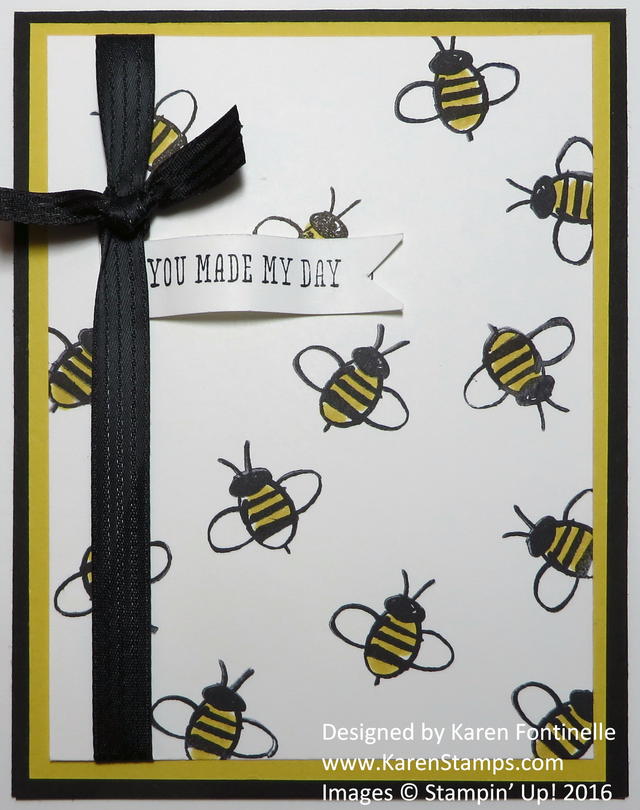 Luckily I remembered I had seen a bee stamp in this Garden in Bloom Stamp Set, and it came in handy after we had a swarm of bees come visit on Sunday!  We've never had that happen before, although we have seen distressing stories on the news about people with huge swarms of bees and honeycomb in the walls of their homes dripping honey. A house down on the corner had bees and we saw a beekeeper there at least twice and some repairs being done on the house! I guess swarms of bees are common, but we just haven't had the pleasure yet until this weekend! Fortunately, we saw the swarm on the front of the house and caught it early so they wouldn't have made a big honeycomb yet in the wall or wherever they are!  At least that's what we think!
So even bees can be an inspiration for a card, as most of nature can be! This Garden in Bloom Photopolymer Stamp Set is sticking around and you will find it in the new Stampin' Up! Catalog on page 146.  The greeting is from the stamp set And Many More, which I deeply regret to say is retiring May 31.  It is still available right now as I write this and at a discount! Check out the sayings that come in the set and see if you "need" it for your word collection!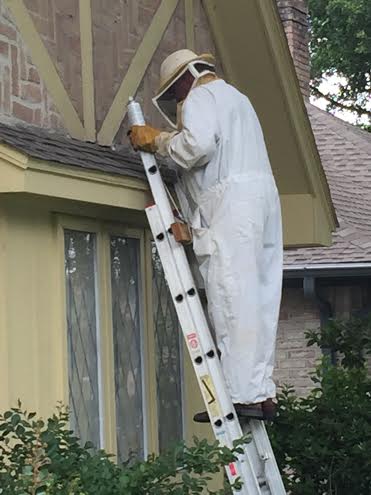 A week from today will be the first day of the new Stampin' Up! Catalog! Be sure to shop the Retiring Products if they are still available.  Last day is May 31. Remember, you can't mix old and new, so get any retiring products by May 31 and then you can place an order from the new catalog beginning June 1st. It is an exciting time!  Just like having a swarm of bees is an exciting time, in a different way! Bees are actually pretty interesting! Anything that inspires a handmade card like this Garden in Bloom Bee Card can't be all bad, right?!