It's a cold, rainy day in Houston, TX but with hearing all the news reports on TV about the snow all over the country, particularly the East coast, I almost feel like I should look out the window and see snow piled up here!  An impossible reality, if you have seen my snow pictures of the "blizzards" we have had here in Houston resulting the grass barely being covered!  However, I did observe SLEET yesterday afternoon!  It was quite rainy and the temperature was about 48 degrees, but when I got out of my car I could HEAR sleet and if I looked against my black jacket sleeve and squinted, I could almost SEE the little sleet pellets and I could see them bouncing and rolling off my neighbor's roof!  So that was pretty exciting to have a minute amount of winter weather here in Houston!
But in thinking about all the snow elsewhere around the country, I decided to make a snow card!  I used the Stampin' Up! Perfect Polka Dots Textured Impressions Folder (#117335) to create the "snowy" background in the Occasions Mini, page 35.  Then I tore some card stock to make the snowdrifts, punched out some circles for the snowman, cut out his hat, nose and arm and stamped a few snowflakes from the Hostess set Christmas Punch. (Did you know the Boho Blossoms Punch #110711 fits that trio of snowflakes?  You don't even have to cut them out!).  And what snow card would be complete without Dazzling Diamonds Glitter?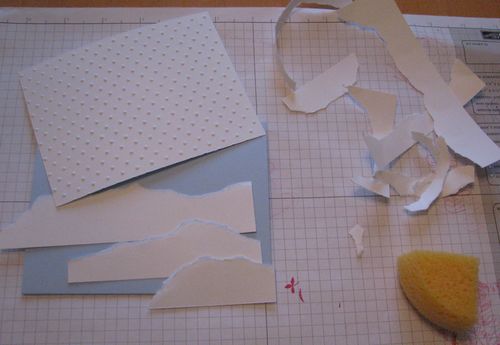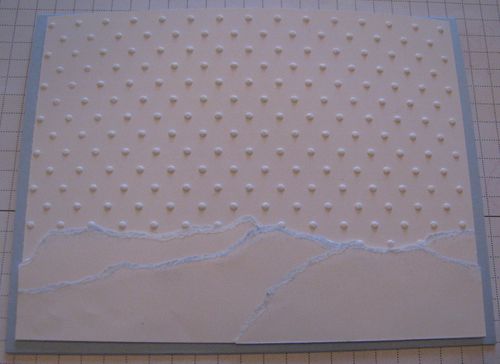 If you are snowed in and like this card, please leave me a comment telling me about the snow!  I wish I could zap myself to all that snow just for a little while!