What a weekend and what a birthday! I went from not having anything special planned at all for my birthday except probably my husband and I going to a nice restaurant for dinner, well not probably, for sure!!
My one son emailed and said he and his brother were coming home for the weekend (they live about 3 hours away). On Friday he emailed again that he and his girlfriend were coming that night but Steven would come on Saturday, and Eric was staying over Monday and Tuesday, but Steven and Heather would drive back on Sunday. Ok.
Everybody arrived Friday night and Saturday at the designated times.  Steven's car needed to go in the shop for a new battery and oil. Since my back had been acting up for two weeks as well as our new refrigerator, I hadn't done any grocery shopping and didn't. But Steven is sticking to his food allergy diet right now which means Mom needs to cook food at home so he doesn't get any offending substance. Since my back was doing better I made a quick trip to the grocery store and bought some very nice beef tenderloin steaks and other stuff for a nice dinner. When I got the groceries put away, Eric told me he and his girlfriend were meeting a high school friend at 6:30. I thought that was a bit early and wondered how I was going to get this expensive dinner I'd just bought prepared very quickly so they could leave and besides, Steven's car needed to be picked up at the shop.  But I'm pretty good at that so I got dinner made fairly quickly and as soon as they were finished eating they left, ignoring my suggestion to let their friend know they were going to be a little late rather than rushing through dinner. But moms are used to being ignored with advice.
When Eric and Heather came back home, a little earlier than I expected, I looked up, and here was my daughter Amy who had flown in from California for my birthday!!  Eric had gone to get her at the airport, not visiting his friend! I haven't had a surprise like that since my bridal shower! I was completely stunned! She usually isn't home except at Christmas. And that was just the day before my birthday!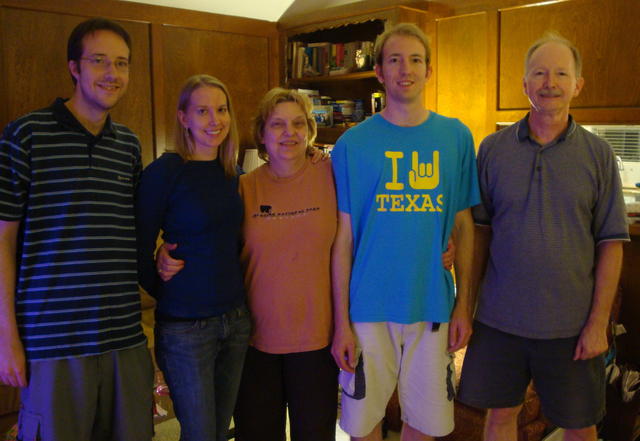 On Sunday besides birthday phone calls from friends and family, I got red and white roses from my husband, large fancy chocolate bars from Eric, fancy brownies Steven had baked himself, and and a beautiful chocolate birthday cake Amy had ordered from a really good bakery here.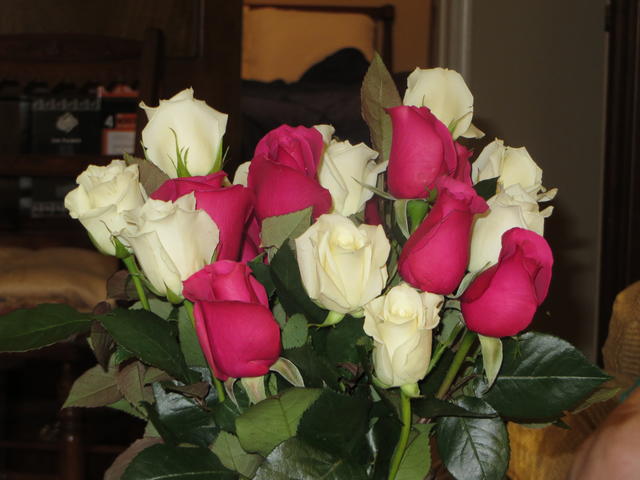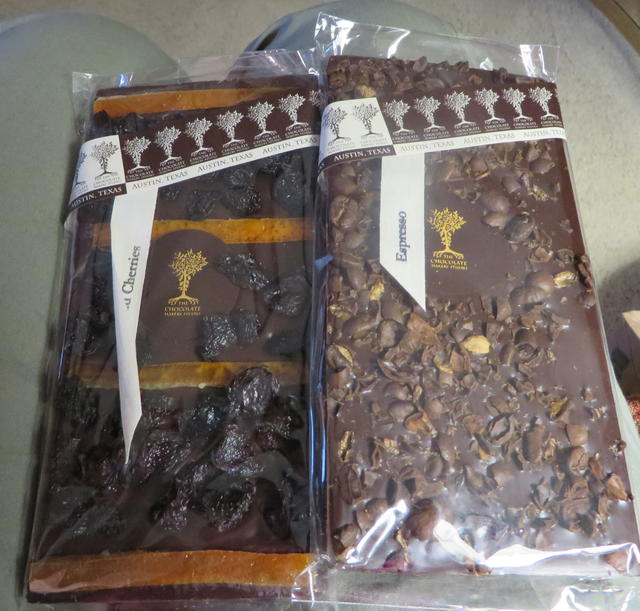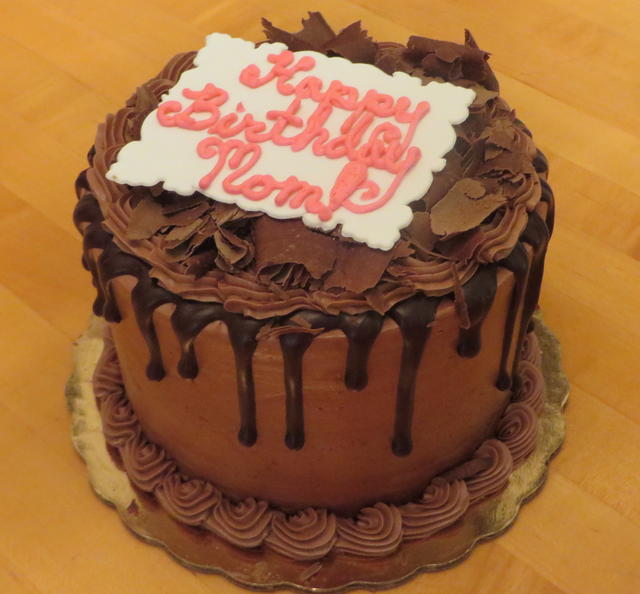 Cooking class photos are still on Amy's camera so I don't have them yet!
This was a birthday I'll never forget and what could be better than spending it with all three children (plus my son's lovely girlfriend!)! I would never have dreamed this big birthday was going to be so wonderful and memorable and fun!