Now that my son's birthday is over I will post the card I made for him.  Not that I really think he would be reading his mother's stamping blog, but it seemed better to wait!  When this stamp set first came out and Stampin' Up! demonstrators had a chance to preorder it at a discount, I was going to pass on it.  But then I remembered my son was going to be working on some robot project at college, so gee, it might come in handy!  I've seen lots of cute cards made with it so it is a great set to own!
Here is the card for his 21st birthday…..and he LIKED the card!  What more could a stamping mother want??!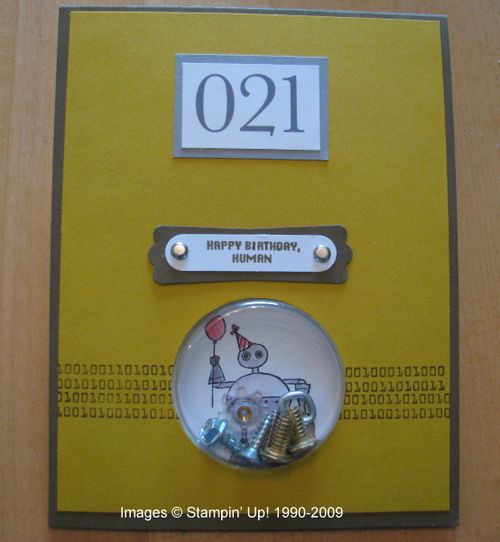 I used the In Colors Crushed Curry and Soft Suede, plus some Basic Gray under the 021, only because I couldn't find my Brushed Silver at the moment.  That is one of the Sweet Treat Cups holding the screws, etc. from the Holiday Mini.….so the Sweet Treat Cups aren't just for candy!  The Sweet Treat Cup is actually mounted to the inside of the card so that the front opens and you can still see the robot in the cup.  You use the 1 3/4" Circle Punch to make the holes.  After I made the first one, I traced with a pencil where the next one would go so I would get the placement right with the punch and everything would line up.  The punches work best with one layer of card stock at a time.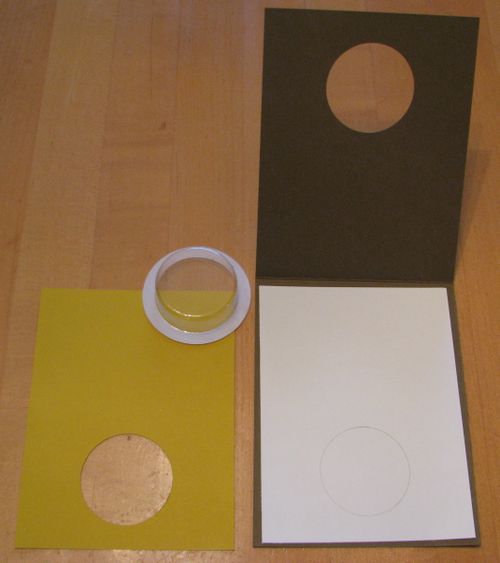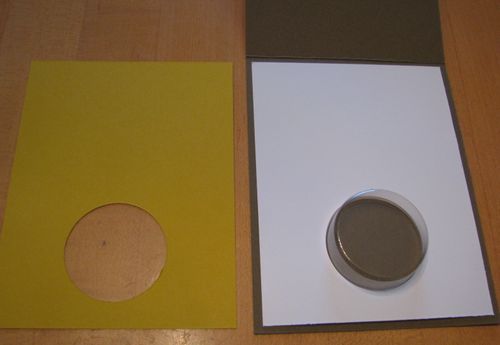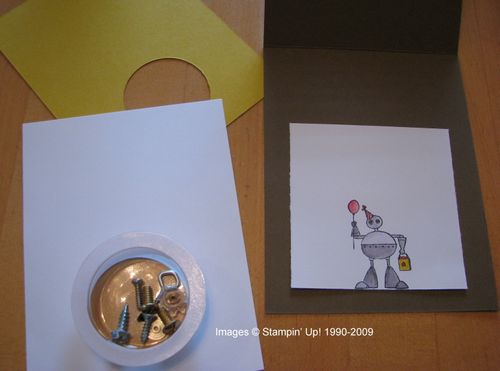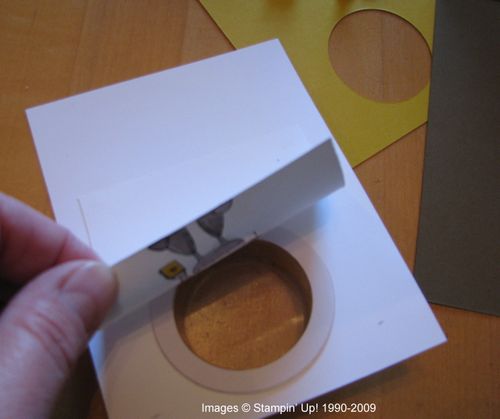 Use some Mini Glue Dots to attach the front of the Treat Cup to the layer you see here, then when you attach the stamped robot layer you will peel away the adhesive strip on the actual Treat Cup to adhere that so it looks like the robot is inside the cup.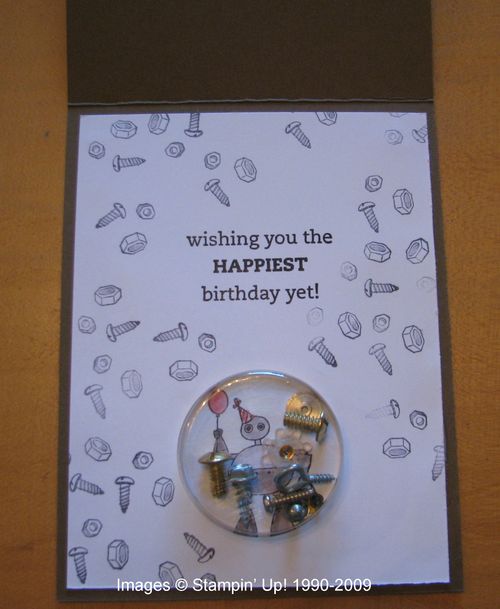 I left the right hand corner unstamped so we could sign the card there!  Be sure to stamp the images before adhering over the Treat Cup……otherwise it is difficult to stamp near the cup!  Duh!
And the finished card again………..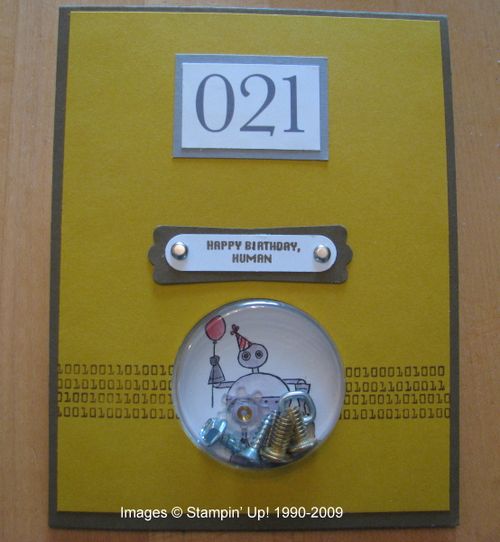 I hope these photos make the assembly process somewhat clear, but if not, email me with any questions!
PS:  Since I don't own any number stamps, I used My Digital Studio to print out the numbers I wanted and then adhered them to this card!