Happy Halloween!!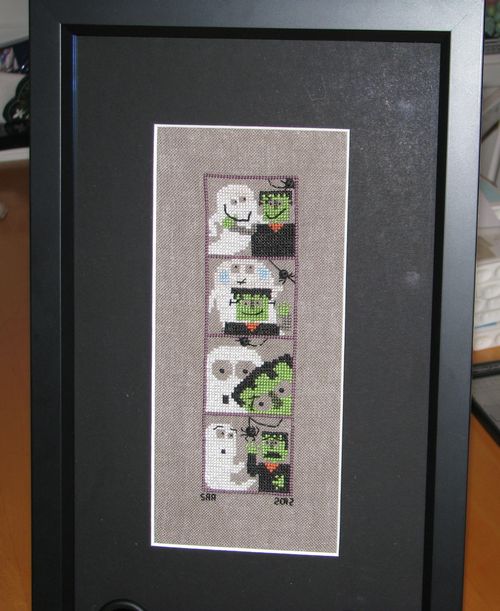 April Fool's!!!
Ok, I know it is April Fool's and not Halloween!  But this isn't really even an April Fool's joke because I really got this gift just the other day!!  And I just LOVE it because I LOVE Halloween!! My college friend/roommate/fellow stamper Sally had asked me what my favorite holiday was.  I didn't know why she asked but I said I loved Halloween…..so this is what I got in the mail!  She warned me I had said Halloween! She made me this beautiful cross-stitch, which is something I could have picked out for myself because it is just my style!  In fact, before stamping, I used to do cross-stitch like this…and probably have lots of Halloween cross-stitch kits and projects and materials in the closet that I've never gotten around to doing!
Here are some close-ups of the ghost and Frankenstein!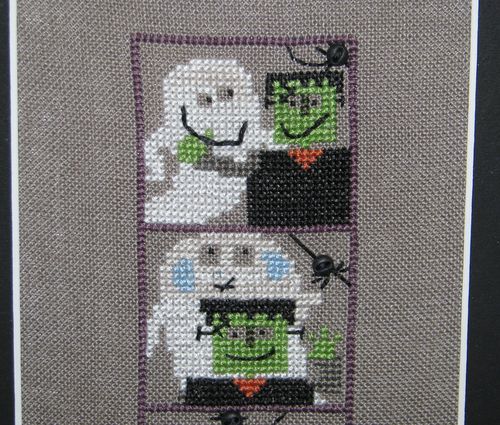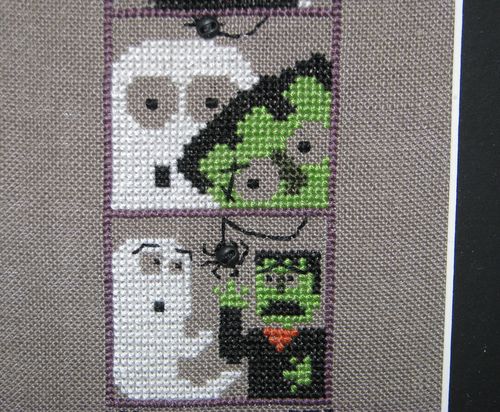 Isn't it the cutest thing??!! And what a nice surprise to get a gift like this in the mail!!  I don't know if I can put it away and wait until October.
And now that it is April 1st, Stampin' Up! is offering a sneak peek of a brand-new suite of products that will be in the new Stampin' Up! 2012-13 Catalog called Summer Smooches!  You can see a flyer of all the products right HERE. These products are only available during the month of April…after that, you will have to wait for the new catalog!
So I wondered if I could make a Halloween card with the Summer Smooches Designer Series Paper…..and sure enough, I could!!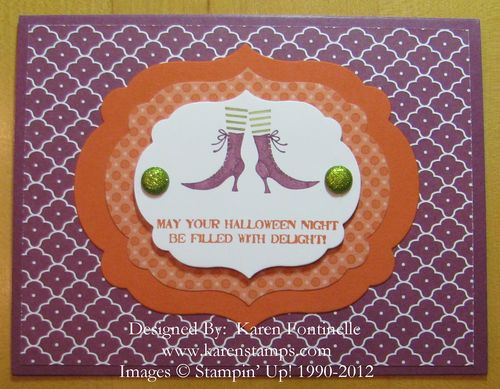 So order your Summer Smooches products soon and get a head start on Halloween!  And that's no April Fool joke!