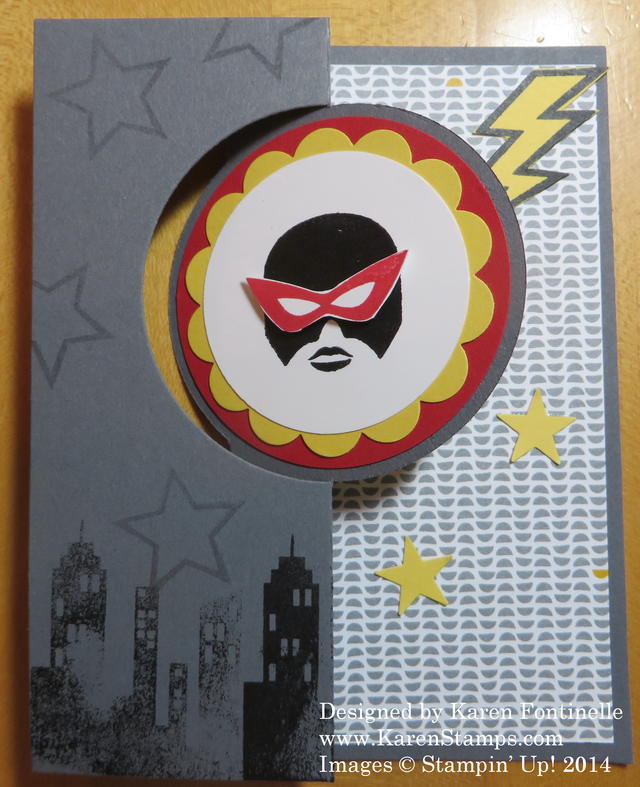 This was a pretty easy birthday card to make for my son with the Circle Card Thinlits Die and the Calling All Heroes Photopolymer Stamp Set. I love that stamp set. You might think I didn't get the buildings stamped very well on the front of the card and you might possibly be right – except for the fact that I read where another demo didn't get her stamp on the block right and stamped something similar to what I did here.  But instead of calling it a mistake, she thought it made the buildings look rather hazy so she just called it a new technique! My "new technique" goes even farther, as you can see almost all of the buildings look as if they are in a haze or mist, which often happens around here in Houston. It almost gives a romantic look to the city skyscrapers! So I just have another look to my city skyline stamping!  Ha!
And with the Calling All Heroes Stamp Set, you can customize your characters!  You can stamp different heads and disguises to make them heroes or villains! I think it is a fun stamp set to play with! Great for girls or boys, children or adults!
Here is the inside of the card, stamped with a greeting from the Hey You Stamp Set. The stars are punched with the star punch in the Itty Bitty Accents Punch Pack.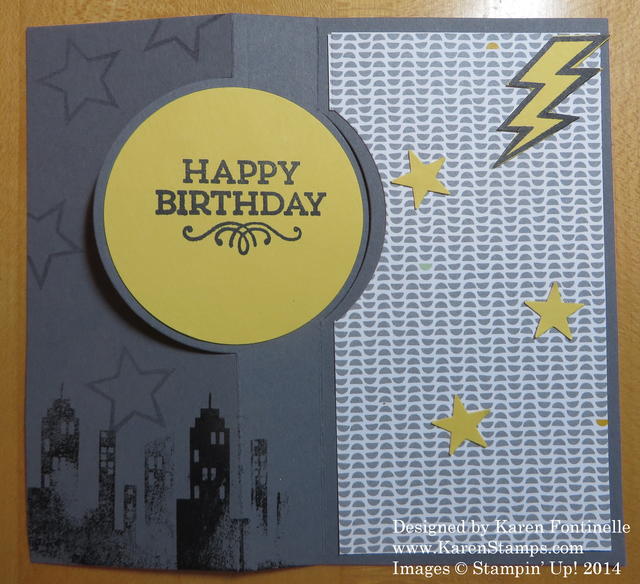 Today is the last day for these Stampin' Up! Weekly Deals!