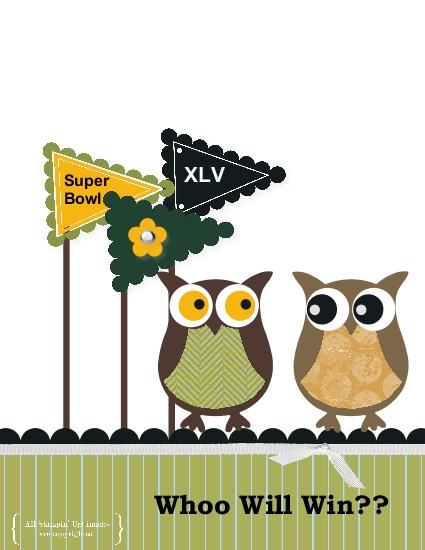 Another fun and easy creation with My Digital Studio!  I just started with a design already included in the program, changed the pennant colors, added text, added the owl punches, changed the scallop color to black, deleted the greeting and added my own text box.  With a little research, I was able to find out the color codes for the Steelers and the Packers and used those in a couple places because you can select any colors you want with My Digital Studio.
Remember, when you purchase the My Digital Studio software from Stampin' Up!, you will be able to choose a Sale-A-Bration reward!
Enjoy the 2011 Super Bowl game……….and the commercials!