I'm making a card right now and thought the Paper Daisies #119243 might be a good embellishment.  I really hadn't used them yet except to experiment with coloring one with a Stampin' Write Marker.  (See page 188 in the IB&C to see how to color these with ink refills and water!) I wanted to leave these white and just couldn't get satisfied with how they were looking on the card.  Finaly I punched a small flower center with the Boho Blossoms Punch #119858 and added that with a Clear Rhinestone Brad.  So now it was better but still something was off. Then I thought about gently sponging some Pink Pirouette ink onto the Paper Daisies.  I did it very softly just around the edges of the flower and that seemed perfect!  Funny how it takes just one more little thing to get something exactly how you like it!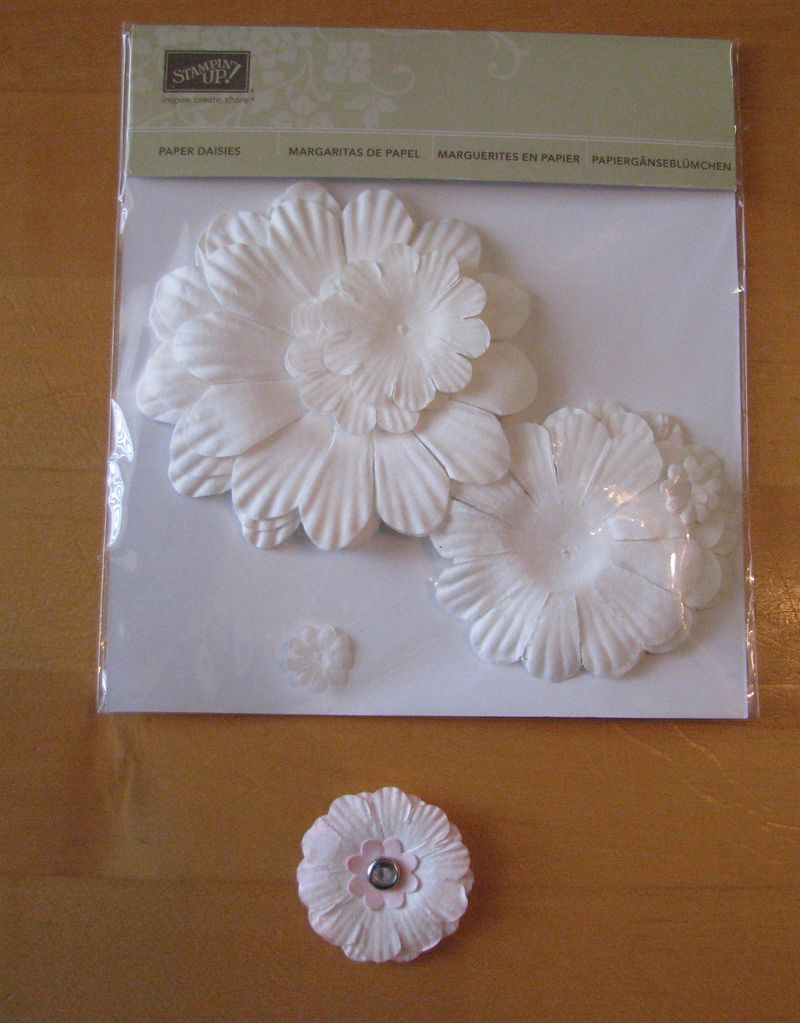 Here's a close-up of the flower.
If you need accents and embellishments for your Stampin' Up! cards, be sure to check out my Online Store HERE.