If there was one idea in the Stampin' Up! Holiday Catalog I really wanted to make, it was the Halloween picture frame on page 44. At first I thought the background was stamped with the Freaky Friends stamp set, but then I realized it was a sheet in the Motley Monsters Designer Paper.  I love the cute White and Tangerine Tango Trim across the top as a "clothesline" from which to hang a photo with a Mini Metallic Clothespin holding the photo and tag. The little "Fright Night" tag is stamped with the Project Life Holiday Cheer Photopolymer Stamp Set. I found this frame in my "stash". It would be nice to have one longer in length as a couple of my Motley Monsters are covered up by the photo, which I trimmed. But the frame is a good neutral for this and lately I added a little Fall Fest stamped pumpkin to the outside of the frame. I think maybe a Halloween greeting banner going across the bottom of the frame in the empty space might be cute, too.
My old photos are somewhat organized, and I found "some" Halloween photos but none of all three kids together. At least I got two of them together! (And it was SO fun coming across some old photos of my boys' friends and texting them to their moms for some nostalgic memories!! We just wanted to squeeze their sweet little faces!!  Were they ever really that little and cute??!)
Here is a close-up:
And here is what the whole sheet in the Motley Monsters Designer Paper looks like! This would really be cute in a 12″ x 12″ frame with a number of Halloween photos hanging across the top or maybe even two rows of photos.  I just LOVE it!!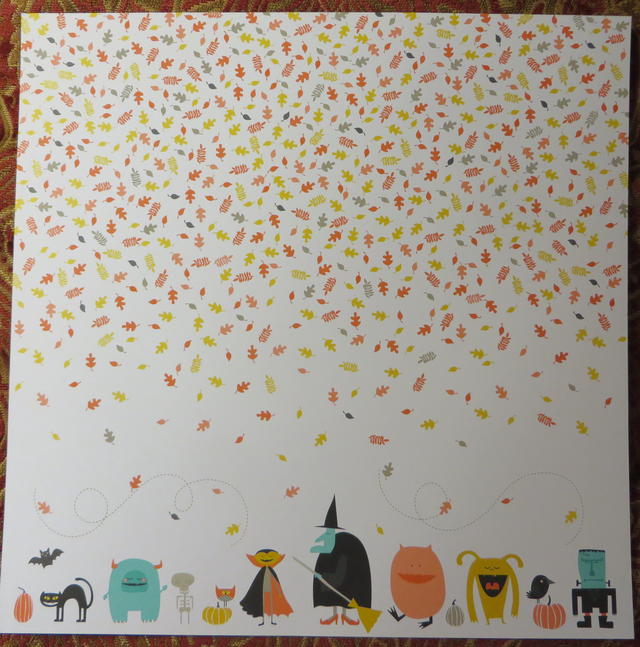 Don't discount the Project Life stamp sets and Card Collections because they can be used for so many things even if you are not into scrapbooking or memory-keeping.
Here are some of the main products I used.  Click on any photo to see it in my Stampin' Up! Online Store!