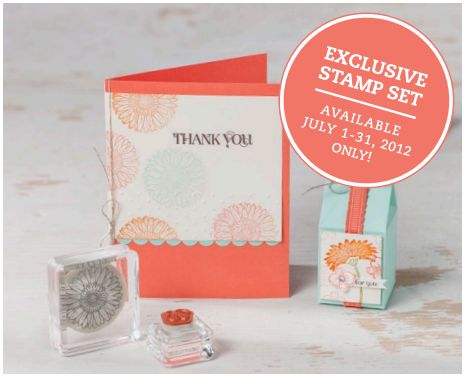 It's not really the last day to have a reason to smile, just the last day to purchase the Reason to Smile stamp set for only $5 with a $50 purchase! It was fun having a stamp set to buy for only $5!
Stampin' Up! has notified us that they are switching the type of liner used in the Snail Adhesive.  It is now tinted blue and thinner that the previous liner so the roll may look like it has less adhesive, but it does have the same amount.
Are you on my mailing list??!  Be sure to sign up at the top of the middle column of my blog!  My August newsletter will be coming out next!
The Stampin' Up! Holiday Catalog begins tomorrow!!  If you do not have a demonstrator you are working with and would like a Holiday Catalog, please email me. You will certainly LOVE this catalog!
The new Version 2 of My Digital Studio is supposed to come out tomorrow! Can't wait!!  If you would like to try first before buying, you will be able to order a free 30-day trial.
Enjoy your last day of July!!  We are one day closer to cooler weather (hopefully!!).
If you want to place a $50 order to get the Reason to Smile Stamp Set for only $5, you can shop until 11:50 MT tonight online!