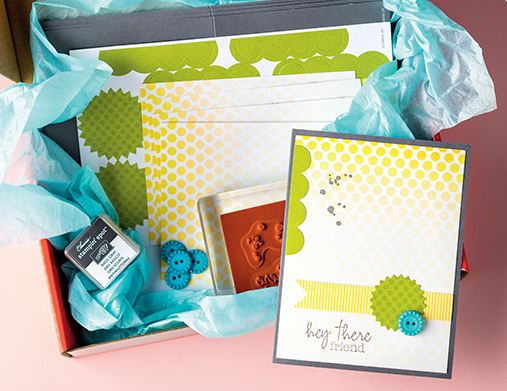 Don't get so caught up in the Winter Olympics that you forget about the special offer from Stampin' Up!, the papercrafting kit that comes in the mail, Paper Pumpkin!! Tomorrow is the last day – Monday, February 10th – for the special offer!  Subscribe to Paper Pumpkin and get a FREE set of 2012-14 In Color Stampin' Write Markers!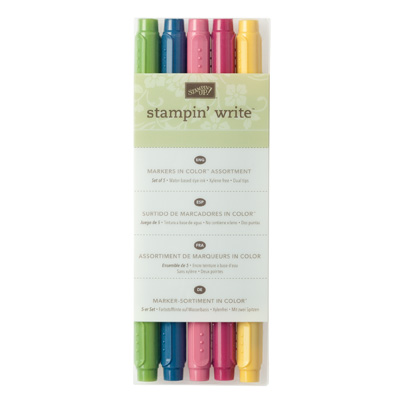 If you like a craft project with no muss, no fuss, easy and quick to do, and a surprise in your mailbox about mid-month, Paper Pumpkin is for you! When you first sign up, you receive the Welcome Kit pictured at the top of this page. This kit makes four cards and comes with stamps, ink, the materials you need plus a free Clear Block to mount your stamps and to use in subsequent kits. All you need to provide is adhesive. Use the ones you have already at home or I can suggest some quality ones from Stampin' Up!  After the Welcome Kit you will begin receiving the same kit all the subscribers receive.
No risk, no obligation!  Sign up and cancel your subscription in a few months if you need to. Better to just "pause" your subscription (yes, you can do that!) so that you can continue on when you are ready.
The cost for Paper Pumpkin is only $19.95 per month, which includes shipping! Stampin' Up! has even IMPROVED the kits since January! In fact, our January kit even came with an extra surprise in it! If you like to get mail like I do and if you like a surprise just for you, you'll like Paper Pumpkin.  You can even order more than one kit if you have a friend, daughter, mother, niece, son, someone special you would like to craft with or treat.  Change quantities every month! Or better yet, have your friend sign up for her own subscription by tomorrow and you each get the free markers! The magic date to make ANY changes in your subscription is always the 10th of the month!
Here are photos of a couple of the projects I have received in my kits. You can follow the supplied instructions exactly or break out on your own and do your own thing!  Whatever you want!  It's YOUR kit!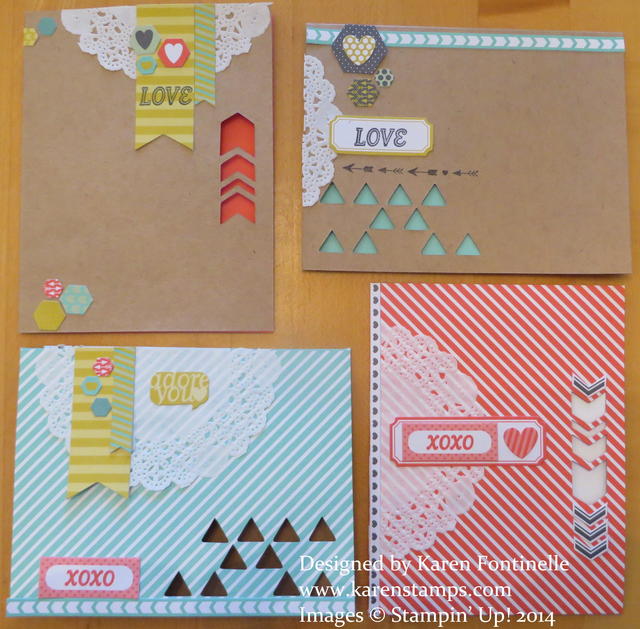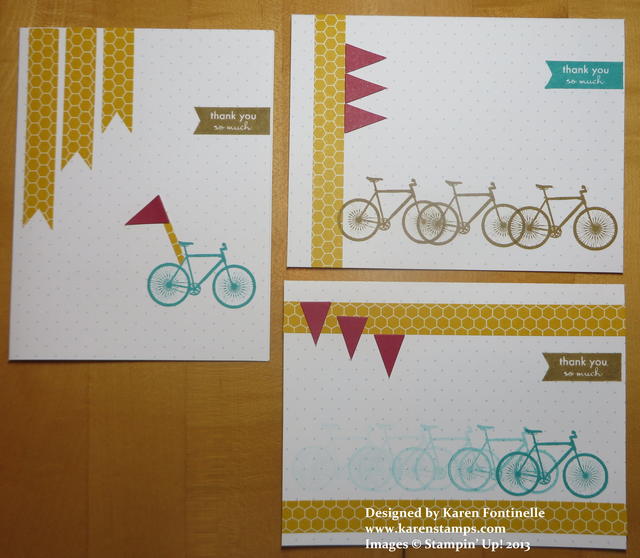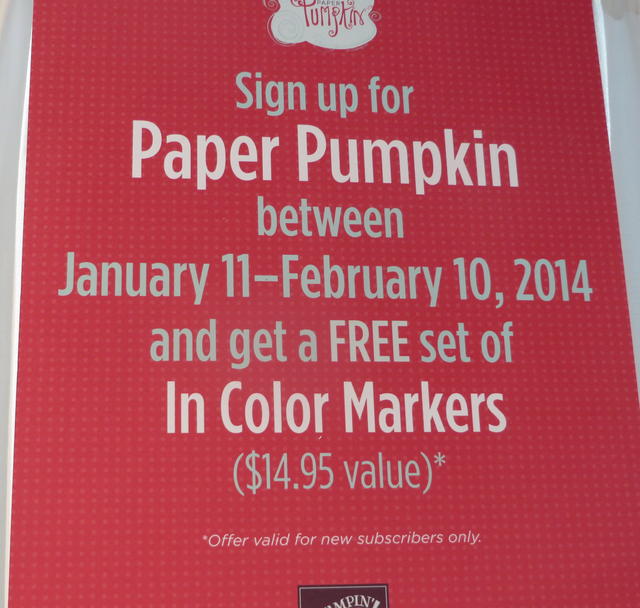 You won't find Paper Pumpkin in the Online Store.  You must go to this Paper Pumpkin Link to sign up! Once to get to that page, click on the "JOIN" button in the upper-right corner.  Let me know if you have any questions or need any help signing up!  Just email me at Karen@KarenStamps.com.