I started off in a Halloween mood today, but my official Halloween stamping supplies won't be delivered until tomorrow night from Stampin' Up!….the new ones, from the Holiday Mini Catalog!  I saw this orangish designer series paper nearby, Sunny Garden #119831, and wondered if I could do something with that.  I distressed it by sponging on Early Espresso Classic Ink #119670.  Now you wouldn't think you could use this pretty, bright paper to make a Halloween house, would you?!  I had no plan, but just played around.  
Here is my Bigz Mini Milk Carton die #117310 that I scored and sponged.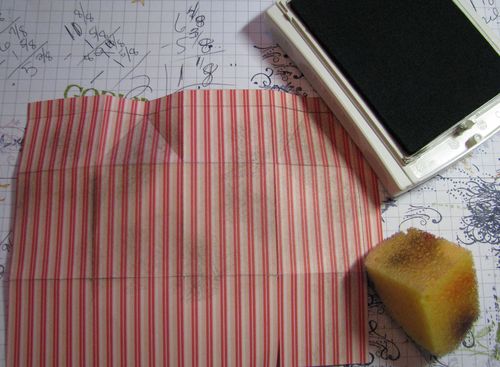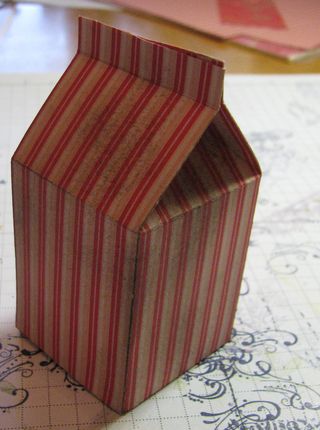 For the roof I just cut pieces of Basic Black card stock to fit over the top and for the rows and punched the edges with the Scallop Edge Border Punch #119882 and then sponged with Whisper White Craft Ink #101731.  The door and windows are just scraps, and I used my white Signo Gel Pen #105021 to draw in window panes, spider webs, cracked glass and a couple ghosts!  The door has a little brad for the door knob.
I know the ghost is a little out of scale probably for the size of the house (unless it is a really big bad ghost!), but I couldn't resist making this that I saw online one day!  Can you guess what the ghost is made out of??  It is punched from the Two-Step Owl Extra-Large Punch #118074.  The ghost is actually the owl upside down with his feet cut off!  Then I just colored in his eyes with a black marker and sponged a little with gray ink.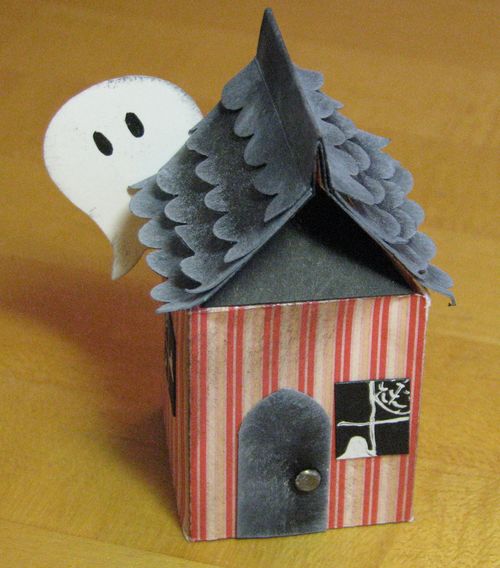 Just a fun little project to get in some stamping today!  I decided to stop while I was ahead, although I could have added some more details probably!
Now if you have seen the Holiday Mini Catalog, you may have noticed that there is an actual house you can purchase and decorate however you like!  It is called Design-a-House #120911.  I thought the decorated ones I saw at Convention were fabulous and can't wait to play with that!
If you want to see the Holiday Mini, just click on any of the links.  To purchase any stamping supplies, please go to my Online Store and click the Shop Now button!