Wow!  I didn't even remember having so many and such great Mardi Gras beads!  And I haven't even been to New Orleans!  These are mostly from a company Mardi Gras party we used to go to every year here in Houston, which was always fabulous!  Those people from Louisiana know how to have a good time and the food is beyond fabulous!
I decided to make a little bag with the Fancy Favor Die for the Big Shot out of Elegant Eggplant card stock to help display my beads.  It was so easy and took only minutes!  The swirls are from the Swirls Scribbles Sizzlit Die so no cutting involved in those!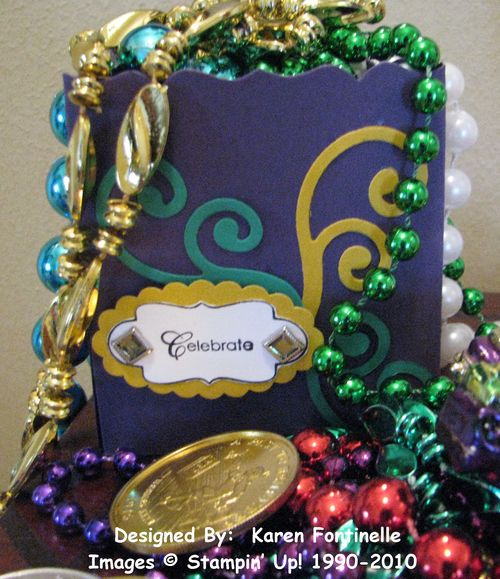 I also used Crushed Curry for the yellow and Garden Green.  The square rhinestones were just perfect for this project!
Happy Mardi Gras!  Let the good times roll!