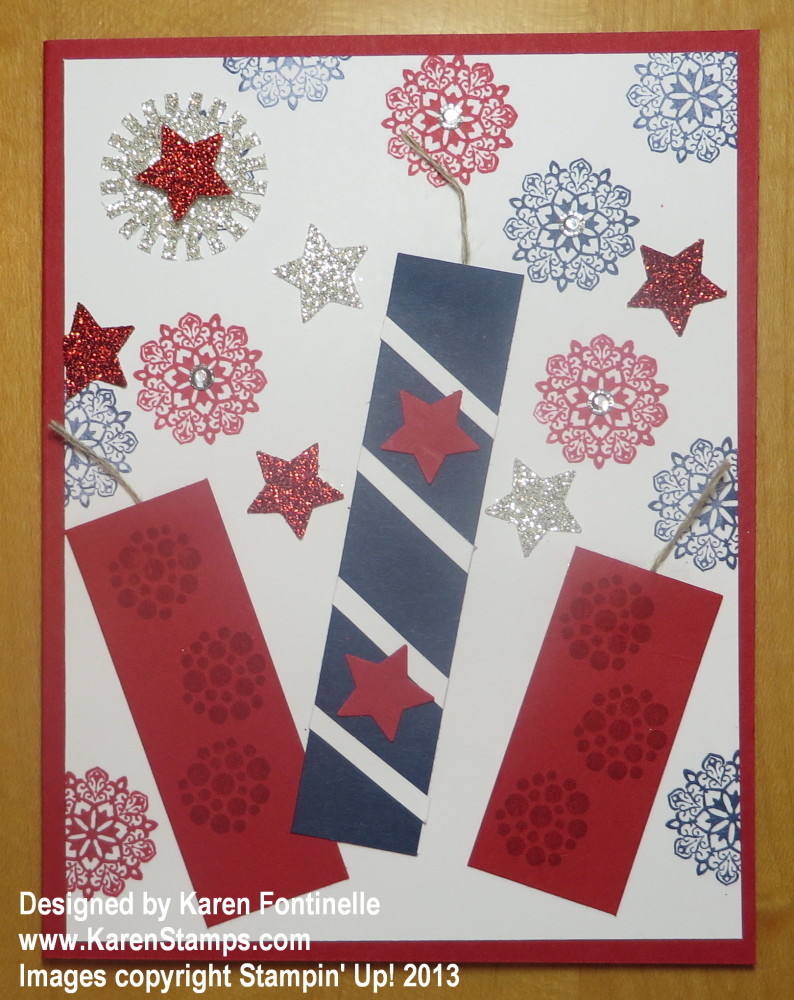 I hope you are having a wonderful 4th of July, celebrating the United States' independence from Great Britain. Independence Day is filled with great traditions!  Picnics, barbeques, family get-togethers, parades, concerts, with everything culminating in a fireworks display!!  Back when I was growing up, it was not illegal to shoot off fireworks in our driveway, so all the neighbors could take turns shooting off their fireworks and we could all watch. Shopping centers would often have displays and we could walk to the top of our hill and watch one display. Somehow that is still a great childhood memory with my friend who lived across the street and me and others in our neighborhood, according to their Facebook postings!
This card may be a bit overdone!  I obviously ignored the rule of crafting which is "know when to stop!" But that's okay, I think it represents the "grand finale" of the fireworks display!  My favorite part!
Here are some of my other 4th of July decorations!