Thank goodness stamping does not require electricity!  It has been raining and raining and raining all day here in Houston.  The power went off before 10:30 am, and threatened to even before that, so what is a girl supposed to do with no computer or TV all day??  I got out stamps, ink and paper since I could see pretty well at my kitchen table by the window and made this card!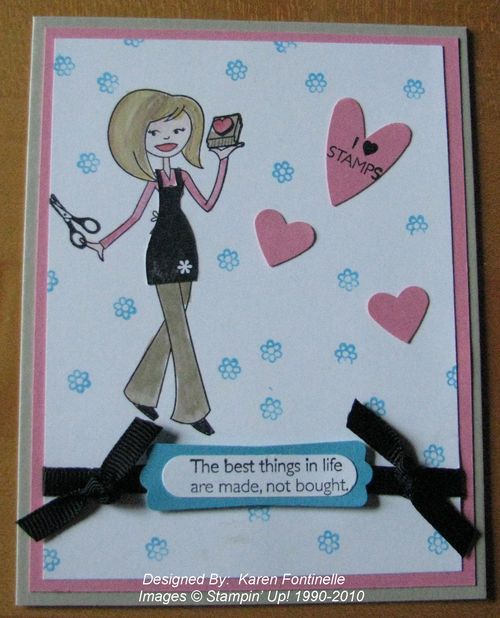 So Tote-Ally Tess and I had a pretty good time this morning.  I just kept stamping away until I was satisfied with how the card turned out.  To begin I consulted my new Color Coach #121620 to find a color combination I wanted to use and Sahara Sand, Regal Rose and Tempting Turquoise is what came up!  You'll love the new style Color Coach!
I also got to work on switching out some of my retired stamp sets and markers and cleaned up a few things.  Good day for that, even though I needed a flashlight now and then!  The power finally came back on at 4:00 pm although they say on the news (now that I can watch it) that thousands are without power.  Naturally ours came on just in time to cook dinner, but probably better than being out driving because there are so many spots that flood.  Now if I can just drive to the Park & Ride to pick up my husband!  They even had to set off some of the fireworks downtown today that were being set up for the 4th of July display because the bayou was getting high, just to be safe.  Wish I could have seen that!