Happy Arbor Day!  This just shows that any holiday is a good day to make a card!  And with Stampin' Up! a "tree" holiday is an easy one because we have some great stamp sets with trees.  "Lovely As A Tree" is an old one but still very much loved.  A new stamp set I think is very fun is "Branch Out"….you can stamp any color leaves and it comes with the cutest little accessories to place on or around the tree if you want.  "Thoughts and Prayers" has a beautiful tree in it.  "Trendy Trees" is another cute set!
Today I chose to play with the new "Bright Delights" rub ons on page 172 of the Idea Book & Catalog.  You will notice that they are the only set in color!  Rub ons are so much fun you can hardly stop with one once you get started!  I made this card using only rub ons, no stamping.  It only took about ten minutes.  So easy!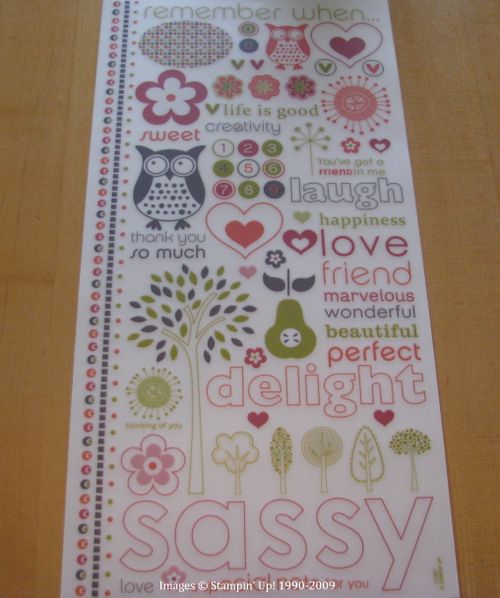 Bright Delights Rub Ons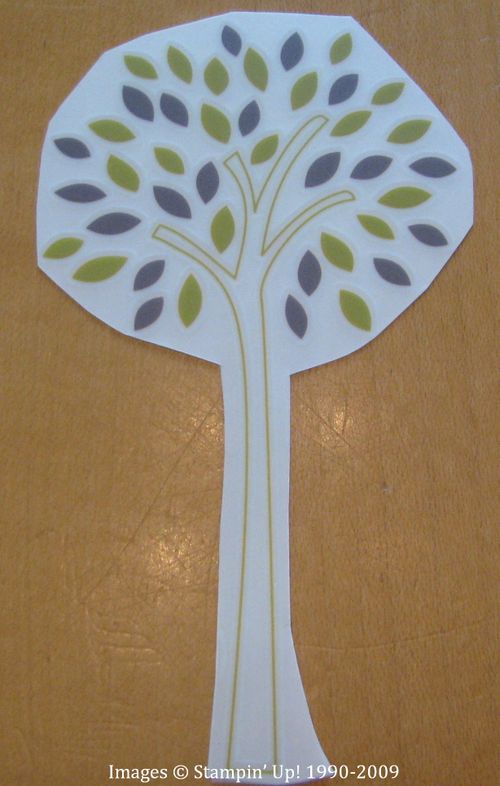 Cut out the rub on you want to use from your sheet.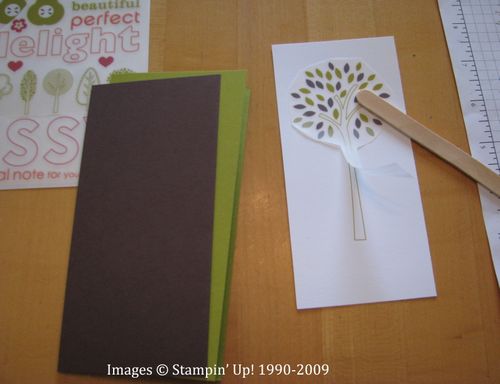 Remove the backing sheet, place the rub on on your cardstock and rub with the "tool" (popsicle stick!).  You can almost see the image change just a tiny bit.  Peel rub on off carefully peeking underneath to make sure you didn't miss a spot.