Even Flat Stanley is excited about the new Stampin' Up! Idea Book & Catalog!!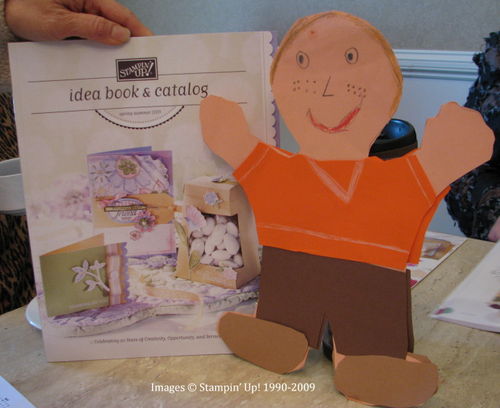 Flat Stanley from California came to Houston, Texas for a visit!  He showed up just when the new Stampin' Up! catalog had come out.  What a lucky guy!  He was visiting my friend and her family and got to go around to lots of places.  We were all surprised when he showed up at our little stamping group!

Here he is admiring some cards and ready to stamp!
We were so happy to have Flat Stanley visiting us!