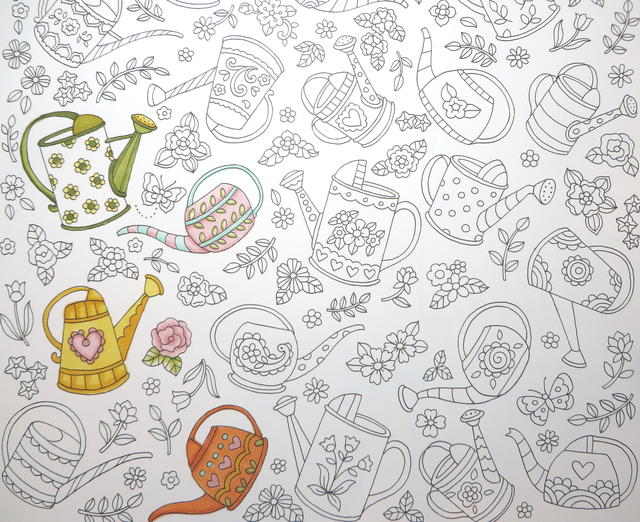 This Just Add Color Specialty Designer Series Paper might be a pack of paper you would overlook, but now that the new Stampin' Blends alcohol markers are coming out tomorrow, you might want to consider this paper!  You can make something with the paper, or you can just sit down and color! The paper is heavyweight so it is nice to color on.  Do a little at a time or a lot!  Coloring is good for us!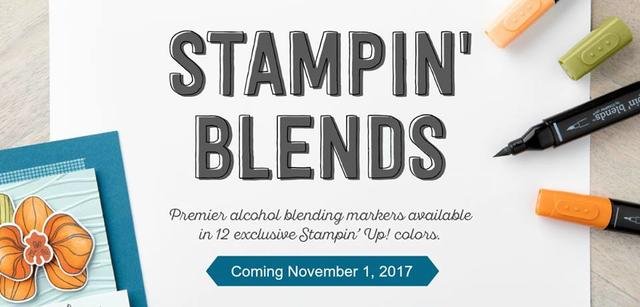 The new Stampin' Blends alcohol markers will be available for ordering starting tomorrow, November 1st!  There will also be a project kit and stamp set available for purchase that goes with the Stampin' Blends to practice with your new markers and blending! Don't worry that you have to be an artist in order to use these markers.  These markers make YOU look like an artist with ease! You will get two markers, one dark, one light, with which to blend.  And if you want, JUST COLOR!  You don't HAVE to do any blending and all that…..just color…..although I bet you won't be able to resist trying both! Even coloring some of these sprinkling cans on this page, I would think I would "just color" but then I just had to use the other marker and play with that too.  These markers are just fun to use, I almost can't describe it. They do kind of bleed through the paper, even this heavyweight paper, so always have something underneath. On this paper I can see the coloring from the other side, but it didn't really make any marks on my paper underneath.
Today is the last day for the Designer Series Paper Buy 3 Get 1 Free and this "Just Add Color" DSP is on the list!  Buy three packs of paper and the 4th one you enter will be free.  So put the most expensive ones first.
Have a Happy Halloween tonight!