Little did I know that today is officially "Christmas Card Day"! December 9 honors Sir Henry Cole of England who created the first commercial Christmas card in 1843.  Apparently Sir Henry was a very busy man and since the custom was to hand write each Christmas card back then, he just didn't have time. He hired a London artist to design a card for him to send his friends.  The center panel was a drawing of a family celebrating, each side panel has a charitable scene. The London artist, John Calcott Horsley, made 1000 lithographic copies of the card but Sir Henry Cole colored each one by hand! (too bad he didn't have Stampin' Up! markers and Blender Pens!)
I was going to declare today National-Make-Your-Christmas-Cards Day, but I guess I don't need to! We've already been inspired by Sir Henry Cole! He was busy too, yet he got his cards sent out! We can do it too!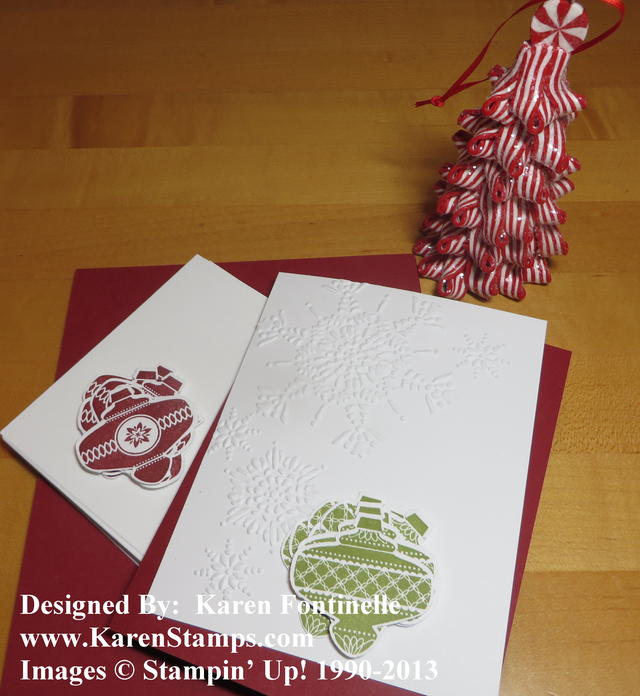 Do the "assembly line" method:  Cut, cut, cut; score, score score; stamp, stamp, stamp; punch, punch, punch! Not only do you not have to think what comes next, but you get into "muscle memory" so your hands just do it automatically!  It's the fastest way to make a bunch of cards.  And you don't have to make ALL your cards the same.  If you like several designs, make ten of each design. That's what I will do!  Make sure you have envelopes and stamps, too!
The post office would like you to mail by December 21 for Priority Mail in order for it to arrive by December 24. Did you know you can do almost everything online instead of going to the post office?  It is one of the most amazing inventions of my lifetime to eliminate standing in line at the post office!  One time, honest to goodness, I was the ONLY person in the line and I STILL had to wait for someone to wait on me!!!  I know, some post offices are better than others, but mine has always been slow (except on Saturday morning right before closing! You want to see great and speedy customer service?!)
For anything you need for making Christmas cards (except postage stamps!), please visit my Stampin' Up! Online Store! (If you wait until tomorrow, I hear there is going to be a Clearance Rack Blitz!)  But check out the Weekly Deals available only until tonight!