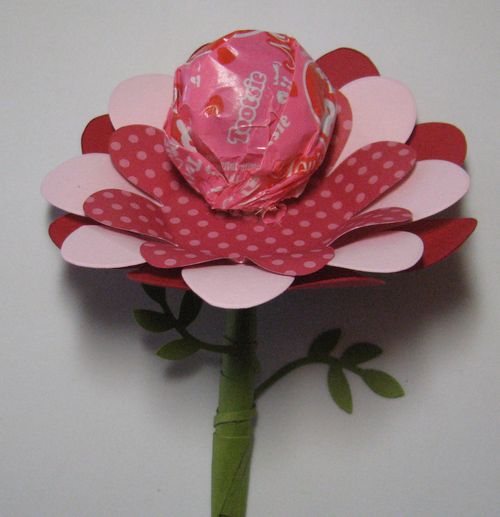 I bought a bag of these candy pops for Valentine's Day and had almost forgotten them. Here is something easy and fun to make for Valentine's or any time really.  Just choose your colors for your occasion.  I used the Flower Folds Die #115970 to cut my flower layers with my Big Shot.  You can use whichever flower sizes you want (I did not use the largest one) and whatever paper you want.  I used Real Red and Pink Pirouette card stock, and a piece of the Love Patterns Pack #124156 designer paper special  going on now until Feb. 14th.  I used some SNAIL adhesive to tack the flower layers together before poking a hole in the center for the candy pop stick.  I even cut off some of the paper wrapper at the bottom so the pop would fit closer to the flower.  Then I wrapped some Old Olive card stock around the stem and punched out some leaves with the beautiful Two-Step Bird Extra-Large Punch #117191.  You could attach a greeting to the stem also.
Here's a view from the top.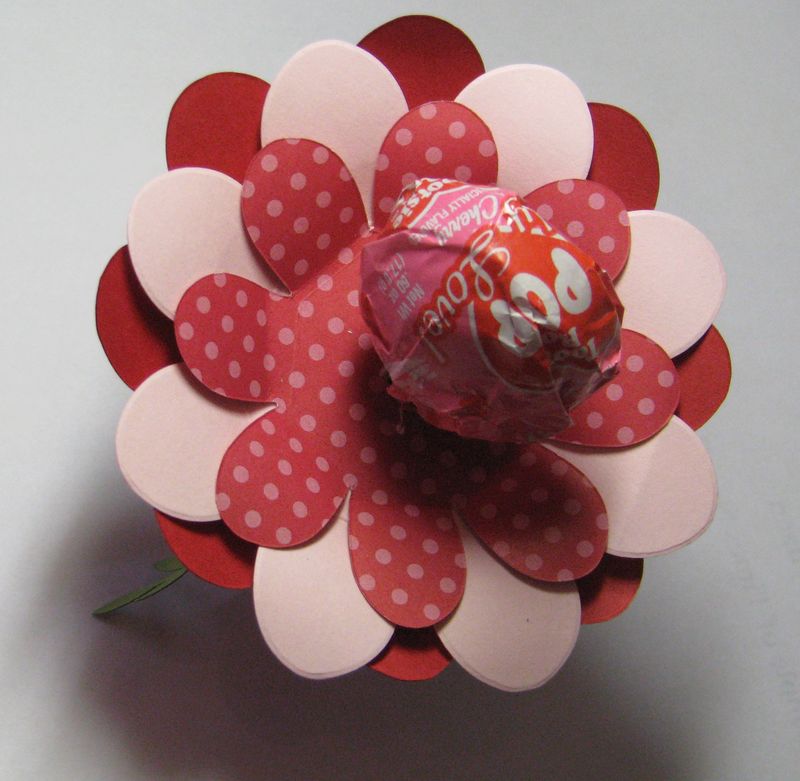 If you are still looking for Valentine ideas, I hope this will be useful for you!  Check back each day this week for more Valentine ideas!