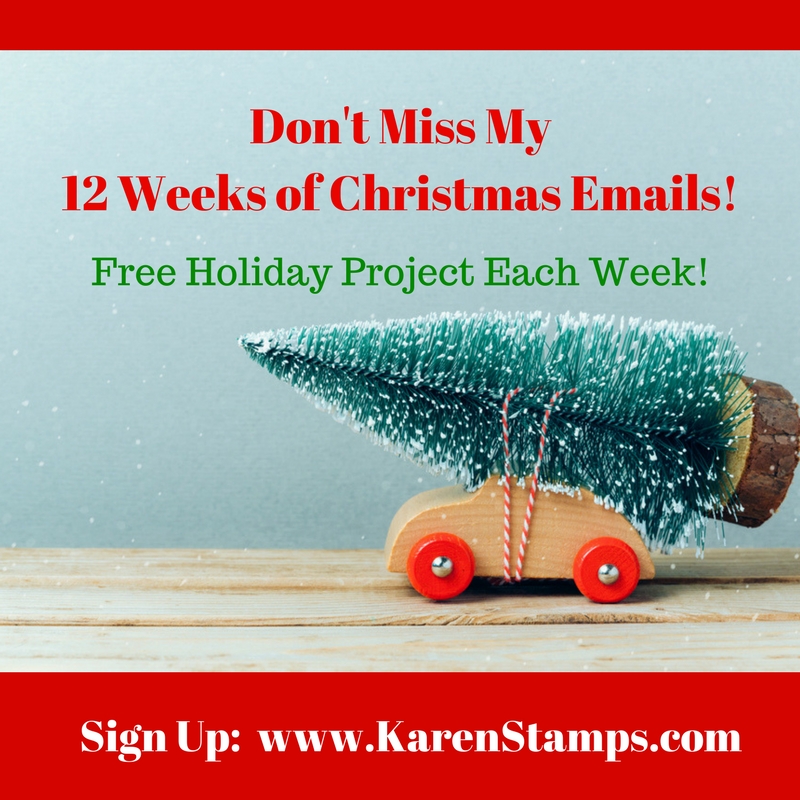 The "12 Weeks of Christmas" is a series of emails I send out to my mailing list subscribers annually.  It is my gift to them for being on my list and receiving my emails about Stampin' Up! news and offers plus projects to make complete with directions.
The holiday emails are much the same, with one holiday project each week and the complete tutorial. It's really fun if you love ideas, and I do!!  I hope you will join us!
The only way you can receive these emails is to be on my Stamping With Karen Mailing List!  Sign up on my blog at www.KarenStamps.com or right here in the Sign Up box below!  Week One has already gone out, but get in on the other 11 weeks right now!  Next issue at 1:00 pm Wednesday, October 11th. Don't miss it!