I guess it has really been awhile since I have posted. My blog is never far from my mind but I seem to always put it off until the next day… and the next day…and now it is the middle of August! And I have actually been doing some stamping this summer (never as much as I would like to do) so I do have some things to post.
I think the summer has been speeding by so fast because I am sending my last child off to college this week. While I would have said boys don't need as much stuff at college as girls, and even though I have been through this twice before, it still has taken a significant amount of shopping and errands to get everything accomplished…or purchased. And there are still probably a few more things to do before we leave in a couple of days, not to mention the actual packing. To top it off, we had to think about possible hurricane preparations because of Hurricane Dean, but thankfully that seems to be avoiding the Texas coast as of now.
Here are a couple of cute things made with the Zoofari Stamp set. I also used the new wheel, See You Around to make the little dotted background. You could make lots of cute baby cards and things with the Zoofari set.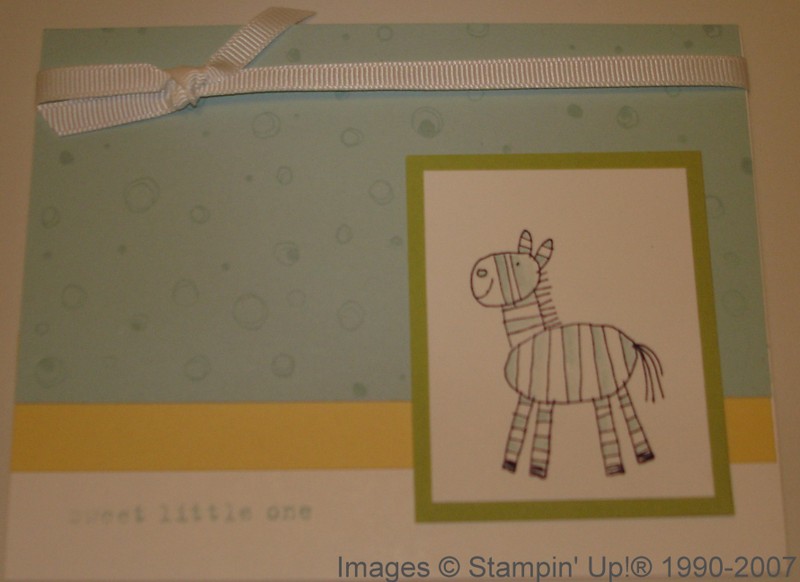 When I wanted to make a little gift for my neighbor who became a grandmother, I found a cute little album on SCS made with one 12×12 sheet of designer paper for the basic project. The basic directions are to fold the 12×12 in half, then accordion fold, and on the end panels you can fold down one corner of the paper to make an opening for a tag. On the "inside" panels I cut down on the folds about halfway and folded one piece down. I used other pieces of designer paper and the Zoofari set to embellish. I decided to decorate both sides as it could be used standing rather than folded and tied with ribbon. I was pleased with how this project turned out with the cute little animals!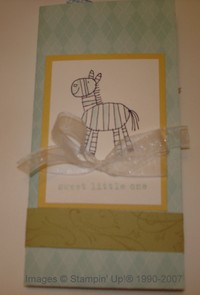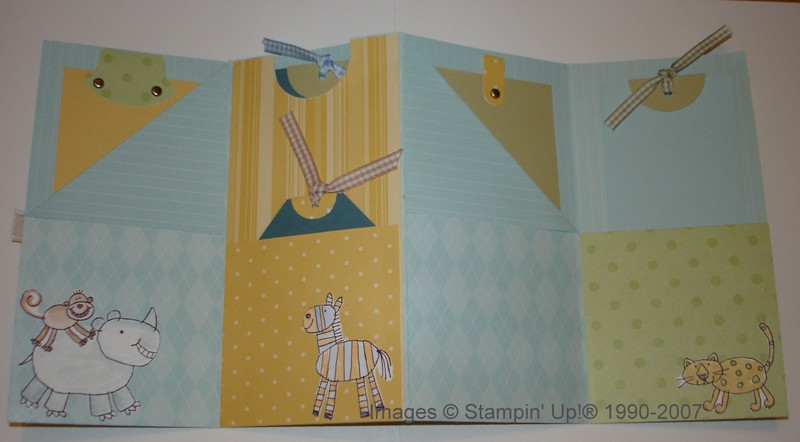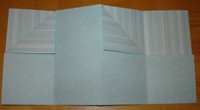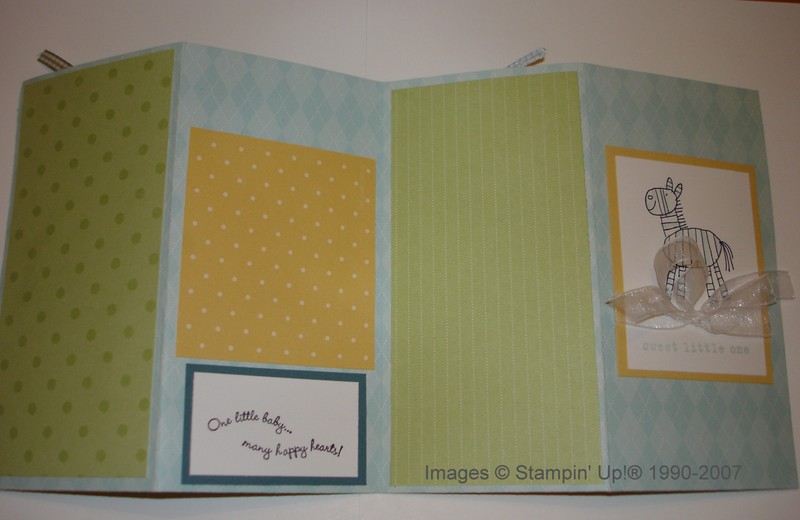 Here you can see the designer paper just folded in half.