Get in on the Project Life® craze in scrapbooking now in Stampin' Up! colors and designs!
You can begin ordering this set of products TODAY, MAY 1st at my Online Store!
More products will be available in the new Stampin' Up! Annual Catalog coming out June 2nd. Stampin' Up! has partnered with Becky Higgins who created Project Life and who has been well-known in the scrapbooking world for many years. In recent years she developed her successful Project Life line of products to simplify the scrapbooking process and leave more time for creating those moments we often want to scrapbook! Project Life consists of slipping your photos into scrapbook page pockets along with cards which can simply be used as a decoration on the page or as a journaling card. Embellish if you like or as much or as little as you like.  Use the cards for other projects, in journals or on cards.  The sky is the limit as it always is in papercrafting!!
Here's something brand new you can get in on TODAY! Place your Project Life pre-order today and start playing! Much more will be coming in the future!
You can choose from photopolymer stamp sets, 12×12 Pocket Pages, cards, journaling pens, and more! Place your pre-order yourself or I will be happy to do it for you! Just email me at Karen@KarenStamps and we can arrange it.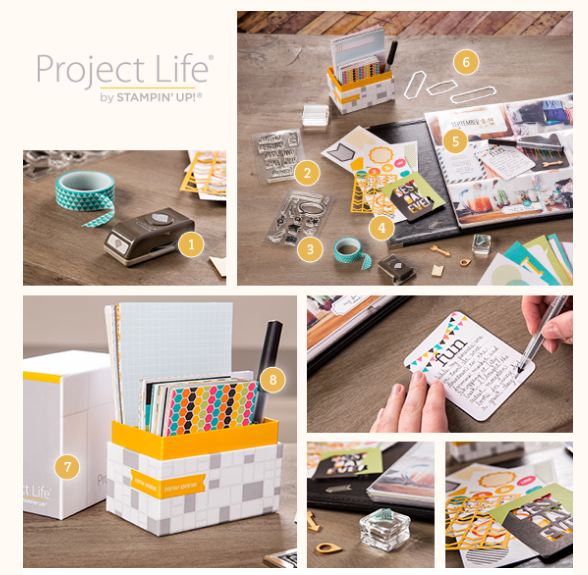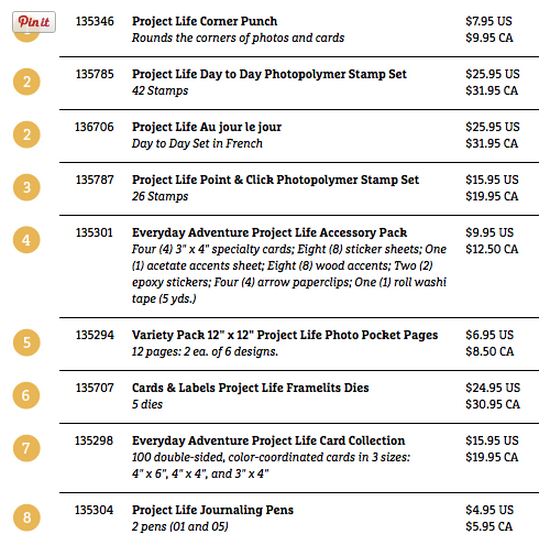 Go to my Stampin' Up! Online Store and shop around! Don't forget the Weekly Deals, the Clearance Rack, and the Retiring Products as well if you want to add to your order. Let me know if you have any questions!