Doesn't feel much like it here in Houston, TX!  The temperatures, however, are a bit cooler than they have been, and I'm sure the colored leaves will be at peak in December!!  It might get down into the 80's over the weekend.  Probably due to rain!
So to get myself in the fall mood, I decided to do another digital scrapbook page from our trip to New England last fall.  These colored leaves and gorgeous scenery sure say fall to me!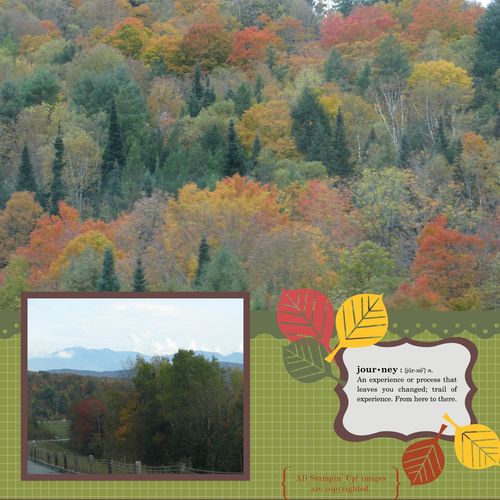 Read more about My Digital Studio HERE.  Maybe you will want to have as much fun as I am having using My Digital Studio!