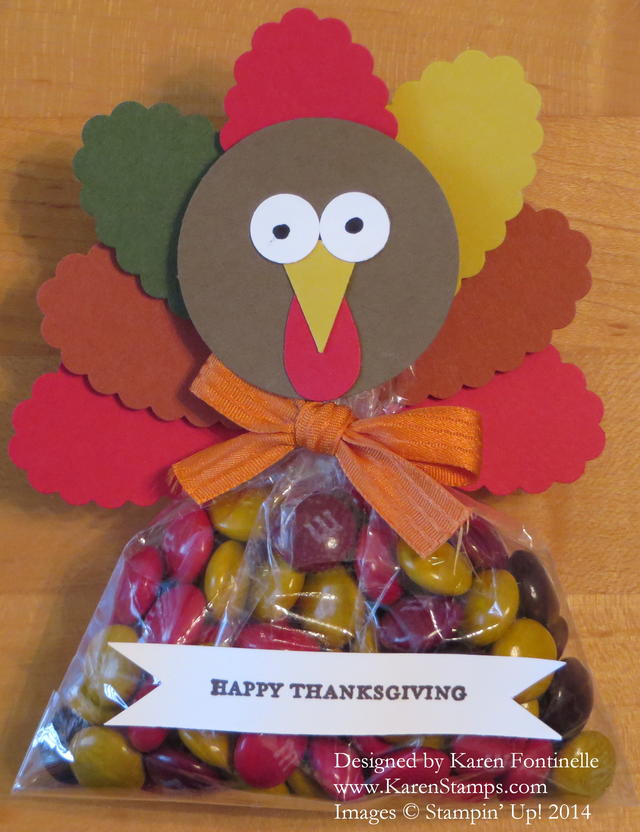 If you are looking for a Thanksgiving favor with a candy treat for your dinner table or maybe a little gift for someone, here is a bag of M&M's made into a Thanksgiving turkey! I filled a Stampin' Up! Cellophane 4″ x 6″ Bag with candy and tied the top with the Tangelo Twist 3/8″ Satin Stitched Ribbon. I cut off about one inch of the top of the bag and then adhered the turkey head (1 3/4″ Circle Punch) with SNAIL Adhesive. Make the turkey facial features however you like, but I used the Owl Punch for the eyes and just colored with a black marker. The beak is the tip of the Triangle Punch and the wattle is made with the wing on the Bird Punch but trimmed down a little more evenly. You don't need punches for any of these pieces, just cut them yourself. For the turkey feathers, I just punched with the Scallop Oval Punch. You could also use Oval Punches, and you could emboss the feathers with an embossing folder.  You could also use designer paper for a little more interest and varied colors. So many options!
Pssst!  There's a Stampin' Up! Online Extravaganza coming next week!  Be sure to keep in touch! Better yet, make sure you are signed up for my Mailing List as I will probably send out an email with these specials! Sign up in the red box at the top of this page on my blog!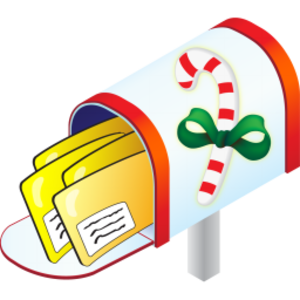 Shop anytime at my Stampin' Up! Online Store for all the best in stamping supplies!