A few weeks ago I was asked to make some centerpieces for a baby shower.  As I was about to go on vacation, it became a "rush" job, but I knew it would be fun to tackle this project!  Since it was a teddy bear theme, I knew the Stampin' Up! Build-A-Bear would be perfect!
After getting some ideas, I decided to make a "diaper cake" for the main centerpiece.  I suppose there are several ways of making diaper cakes and this was my first, but I just added the diapers sideways around in a circle to make the layers of the cake and then decorated with "Build-A-Bear".  For the cake, I used the boy bear in the stamp set Beary Best Friends and cut him out.  The teddy on top of the cake is smaller than he looks in the photo and just a cute little one I picked up to fit on top of the cake.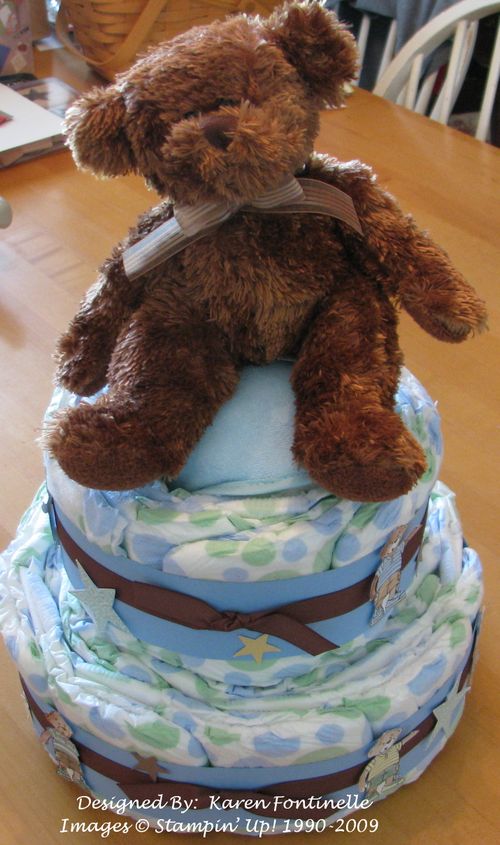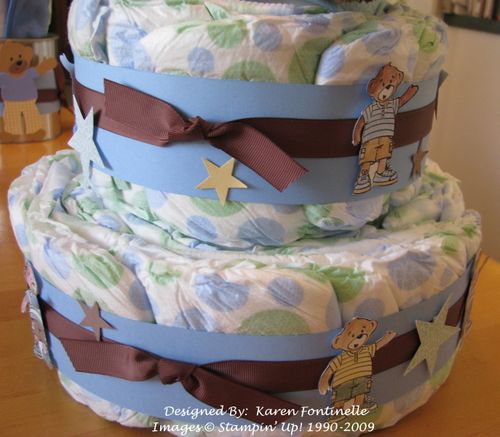 And then for the table centerpieces, I just used new paint cans, filled with a diaper, a bib, and baby wash cloths and decorated with bears from the Stampin' Up! Bear die in the Build-a-Bear Collection.  If I'd had more time I probably would have done them up even a little more, but I think they turned out pretty cute as is.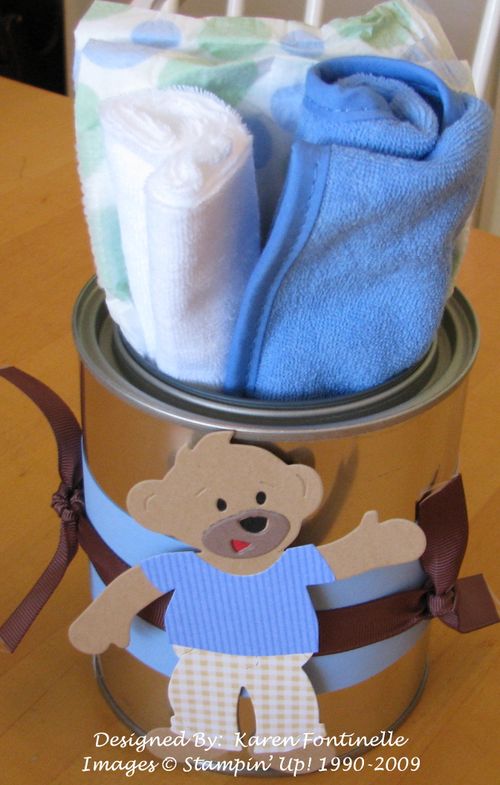 If you are interested in starting or adding to your Stampin' Up! Build-A-Bear Collection, just email me and I'll help you decide what you'd like to start with!  Of course, you need it all!