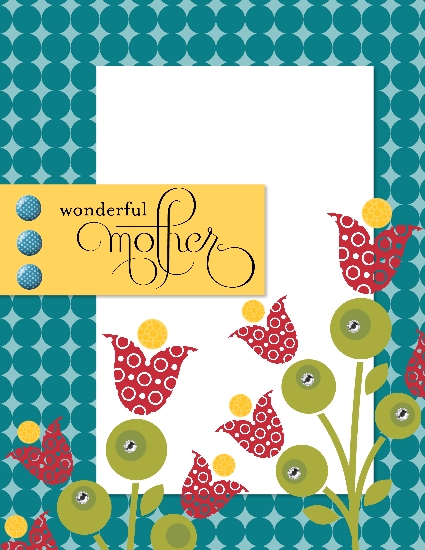 Believe me when I say you can make a card in  in two minutes!  This card is a template already made up in My Digital Studio, and I just changed what I wanted! This one is from the Summer Smooches collection. I changed the greeting from "Thank You" to the stamp brush that you see here… "wonderful Mother".  I added the three brads on the side and I added rhinestones to the flowers.
If you had My Digital Studio and needed a card in a hurry, even to email, this is how you could make one so easily and quickly!
Have a wonderful Mother's Day!!