My Digital Studio is the Stampin' Up! software and downloads for digital papercrafting.  I guarantee you it is not just for digital scrapbooking…although it is great fun for that!  You can make so many projects with My Digital Studio, and I think we all just keep loving it more and more! Some day when you see smoke, it will be our computers overloaded with all the fantastic My Digital Studio downloads that they come out with weekly!!  
For plenty of samples, ideas, tutorials, videos, discussion about My Digital Studio join www.mydigitalstudio.net. It's free and for customers and demonstrators alike! You can also find out about My Digital Studio HERE on my website!
It's Tuesday, so click HERE to see the new downloads for this week!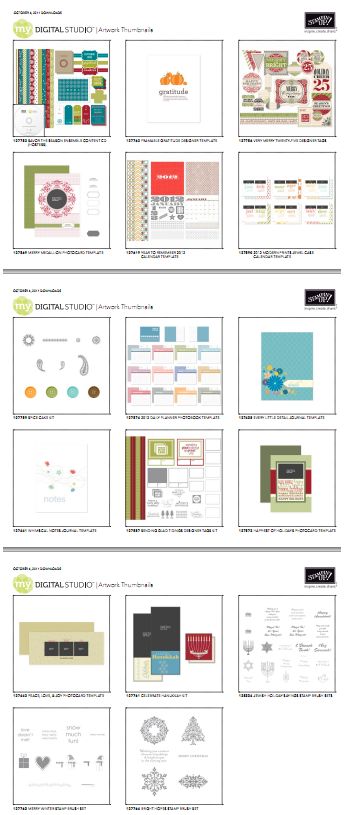 Click on images above to see actual size.
AND
Bulk pricing is available for printing My Digital Studio projects! Just in time for the holidays!  Keep in mind that when you create a card in My Digital Studio, you can design the whole inside and even back of the card so it will be truly unique!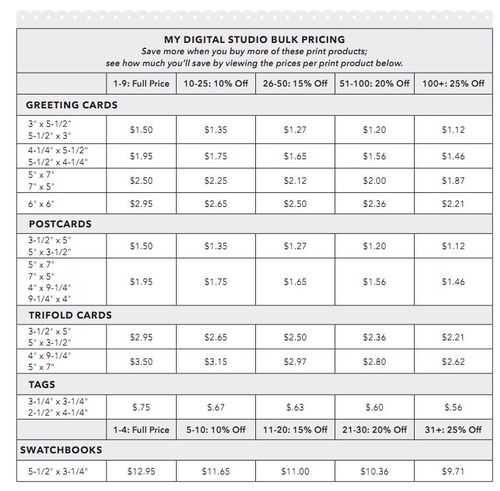 Click Chart to Enlarge
To check out the purchasing option for My Digital Studio and downloads of your choice, please click HERE.
Contact me any time with your questions.