Not enough time to tell you every last detail right now!
Took a bus ride out to Riverton, UT to the Stampin' Up! Home Office!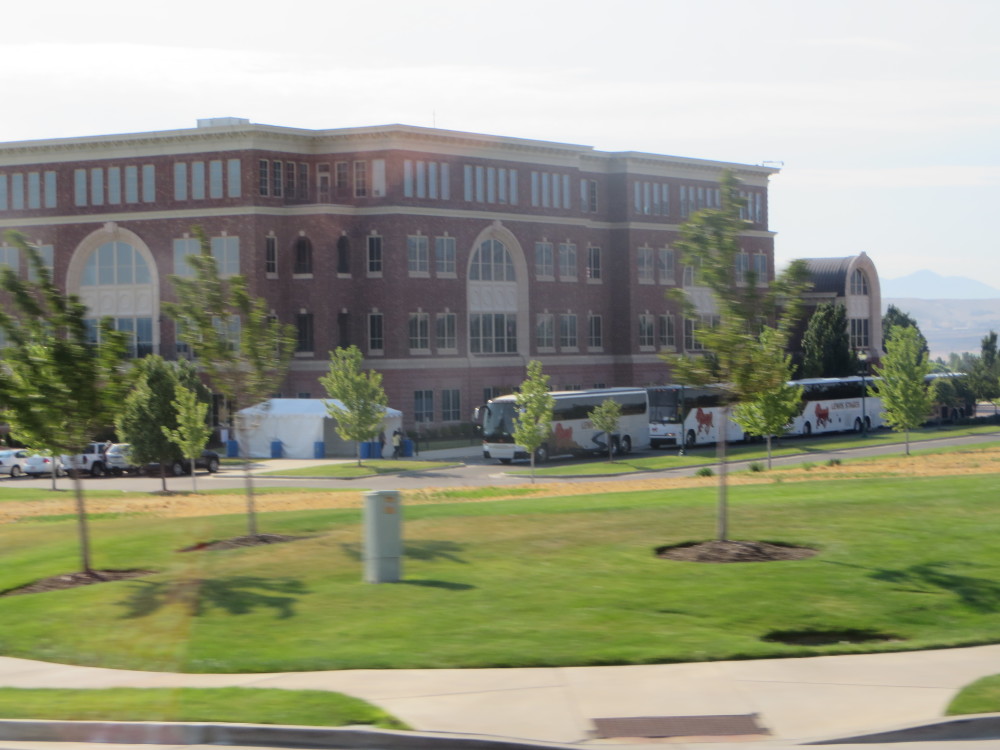 So fun!  Some employees were there to greet us as we got off the bus!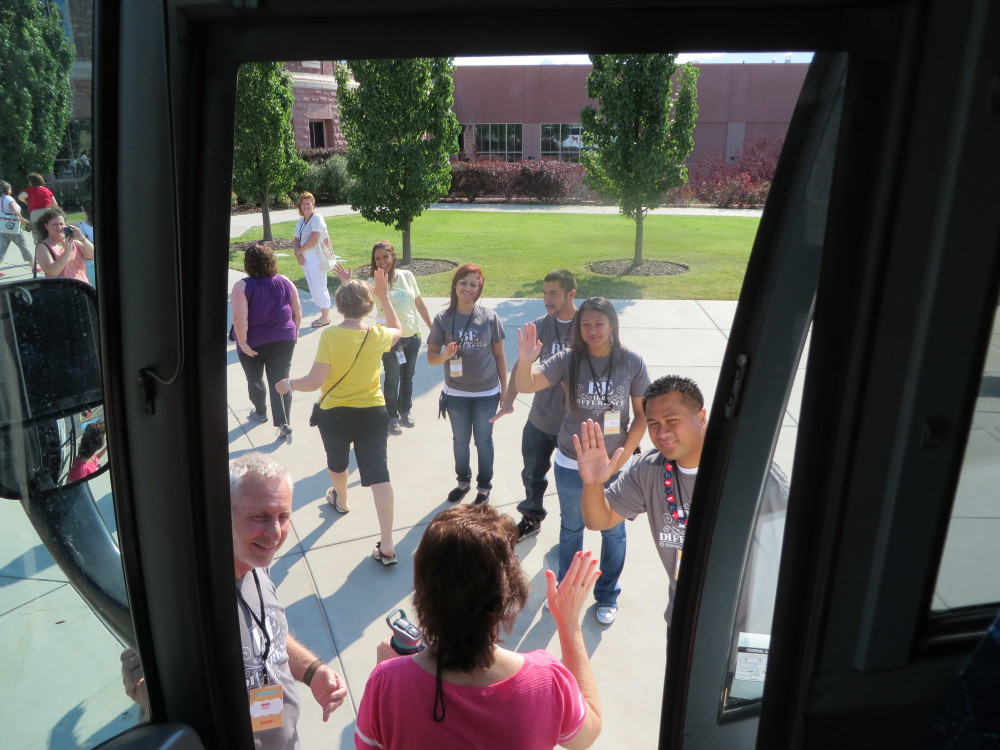 In the Atrium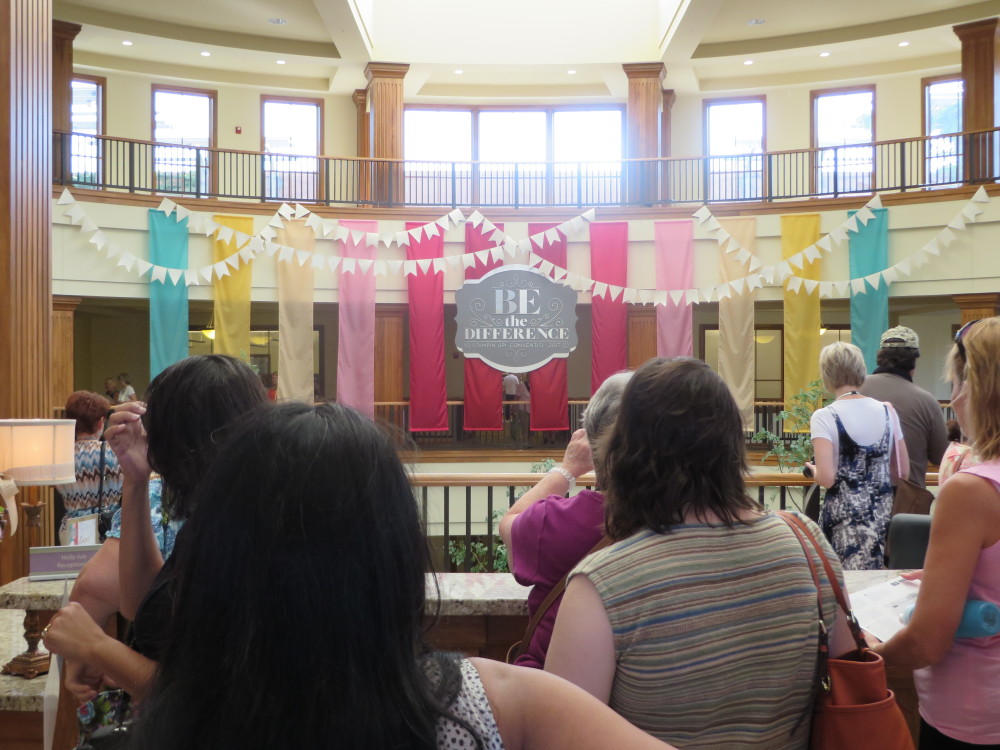 Just one photo of one of the beautiful displays!  Got more!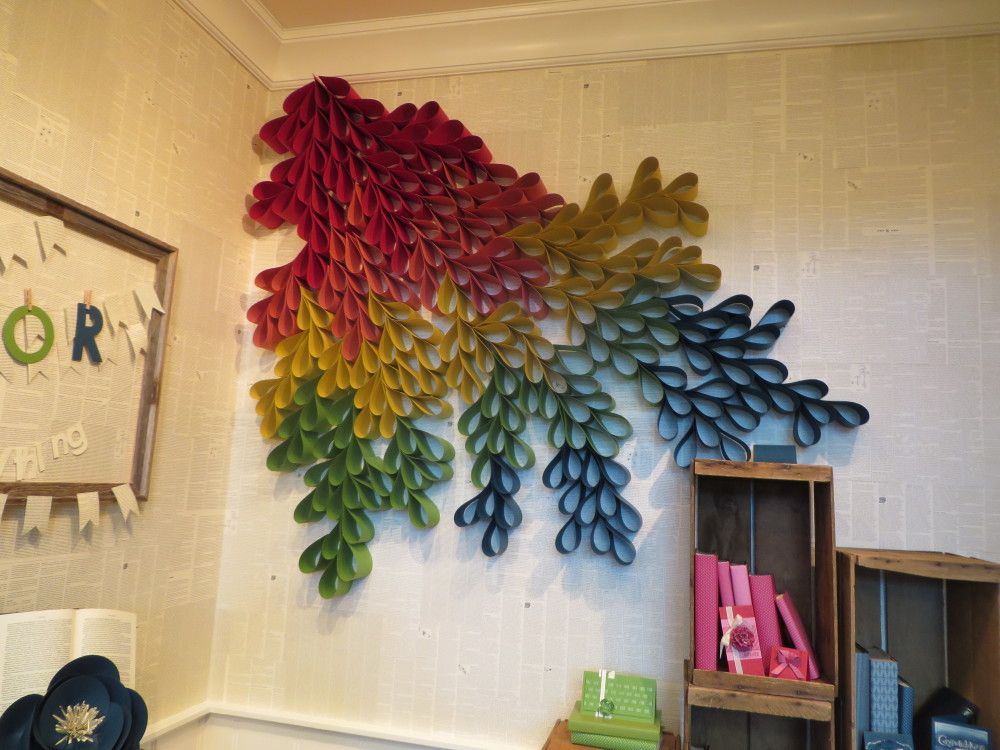 Do you know Stampin' Up! Demonstrators will stand in line for half an hour to get their picture taken by a rock??  Well, it is the Stampin' Up! rock!  Can't find the photos now but I'll catch up later!
First General Session at 5:00 was fabulous!  Guess who even won the second Prize Patrol??  Get yourself some of the Modern Medley Designer Series Paper and gold embossing powder!  Pam Morgan of SU says it will be the hot thing!  She used the "Grunge" stamp set….can't think of the correct name.  Got beautiful backpacks too!  Broke the world record for most greeting cards mailed from one location!  I stood in line for an hour to mail my card but now I'm part of a world record! Special offer coming on My Paper Pumpkin.  Stay tuned! So much going on, so fun, so fun!!!