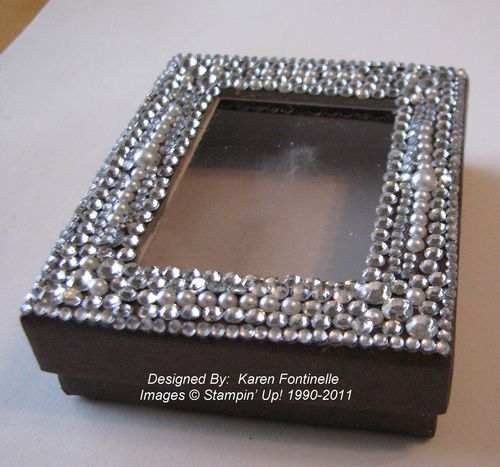 Do you need a gift box with bling?  You can make one yourself!  I saw some little boxes at a nice store covered with pearls and rhinestones and I thought, "I could make something like that!"  (Isn't that what always gets us crafters in trouble??!)  I envisioned using a small paper mache box I was sure I had multiples of but of course I could not find one in my stash….so an extra box that held a Simply Adorned charm worked just fine!  I cut the center out in order to put a little window in the lid (with a piece of window sheet or transparency) and to save on rhinestones!  I planned to use pearls to cover the box with a few rhinestones mixed in, but since I didn't have enough pearls, I had to use mostly rhinestones.
It is so easy to use the Stampin' Up! Basic Rhinestones #119246 and Basic Pearls #119247 on any project.  I used my Paper-Piercing Tool #116631 to pick up each jewel and with the adhesive on the back they were easy to apply where I wanted them.  Some even come attached in a close string so it made it easy to do the edges of the box. And if I wanted just a few rhinestones out of that string, I just cut in between two rhinestones with my Paper-Piercer and got what I wanted. The pearls and rhinestones are so pretty!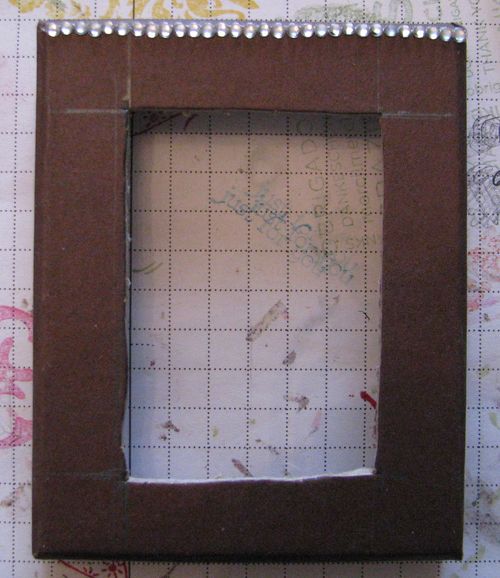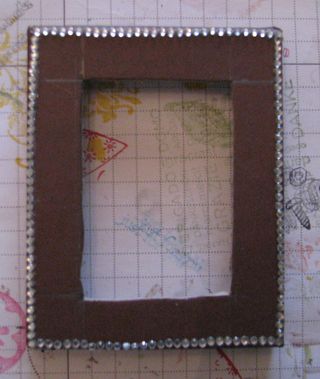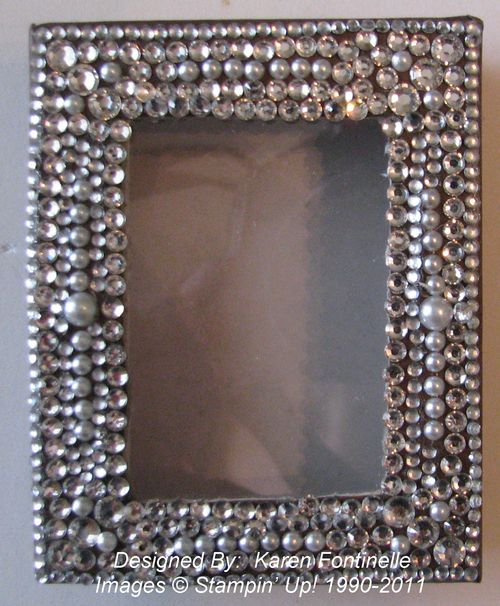 If need a couple packages of Stampin' Up! rhinestones or pearls, just go to my Online Store and place your order!  Try making your own trinket box or jewelry box by covering a plain box with bling and your own decoration!  Let me know if you make one!