There is so much to show and tell about the Stampin' Up! Convention that I don't even know what to post!  I'm having trouble finding where my photos downloaded on my desktop computer so I am using my laptop instead.  I think I will show you some photos from Memento Mall, the first afternoon, my first stop!  The displays were so cute! (Of course I will be saying that everyday about every display!!) Memento Mall is a place to shop for "souvenirs" and things to use in our business. It is always a popular place for demos!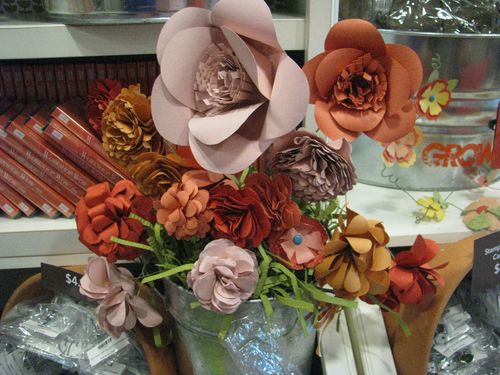 Paper flowers everywhere!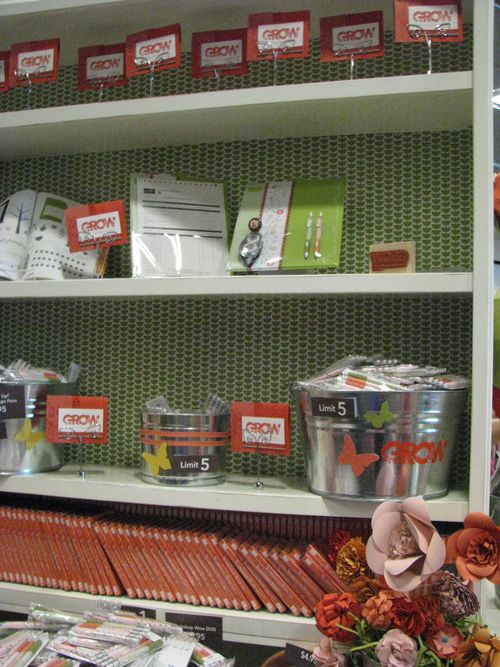 A few things to buy!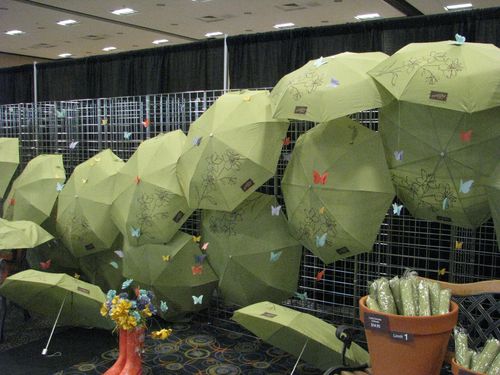 What a clever display of umbrellas!!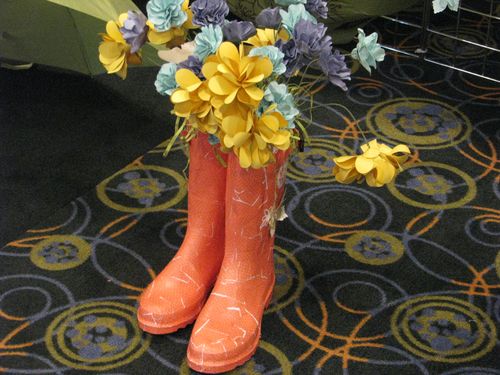 So cute!!!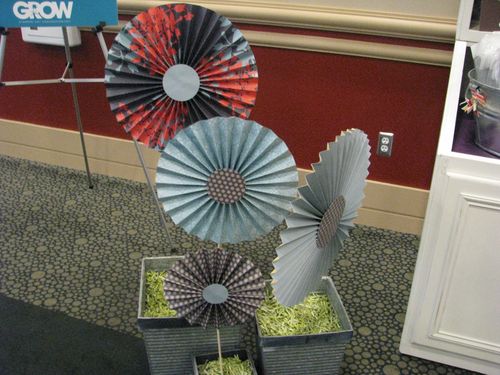 More paper flowers!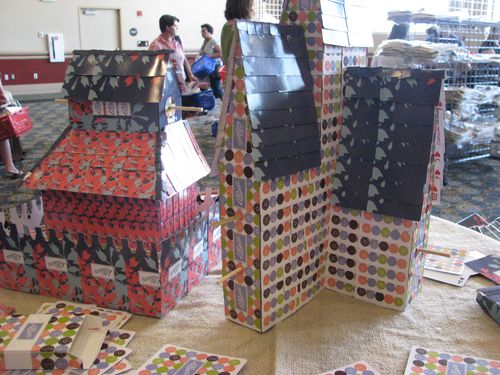 Houses of Stampin' Up! Cards!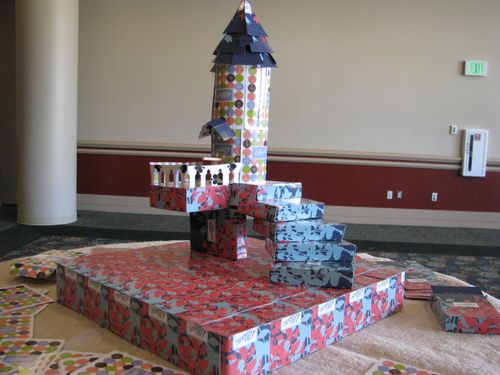 Stampin' Up! Playing Cards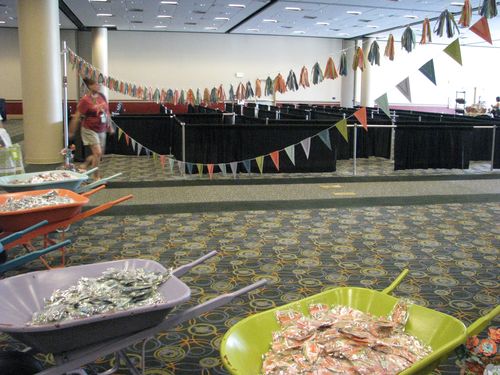 Wheelbarrows full of ribbon charms!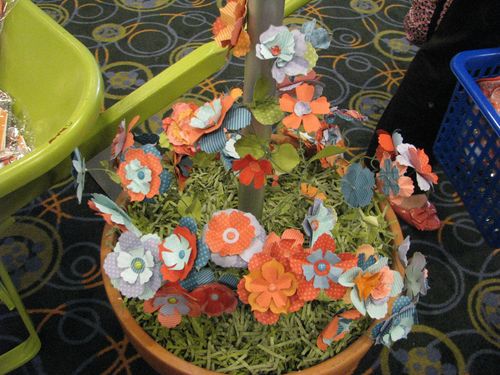 Darling paper flowers!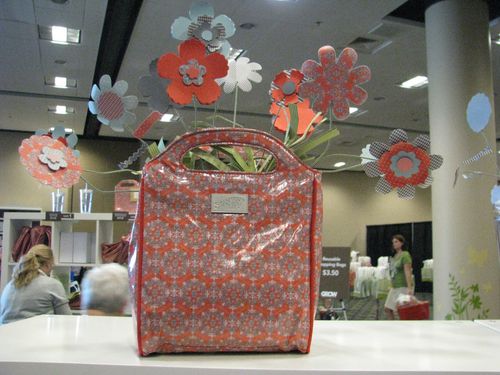 "Tickets and Tags" Lunch Sack and Flowers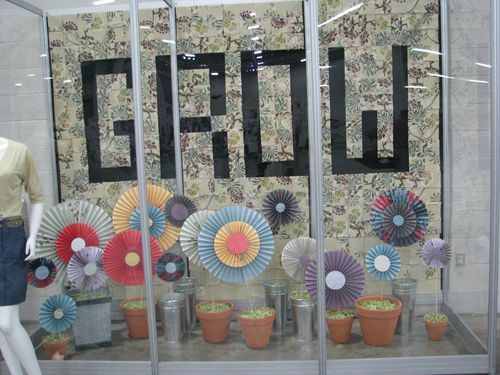 Shirt Fabric display…and paper flowers!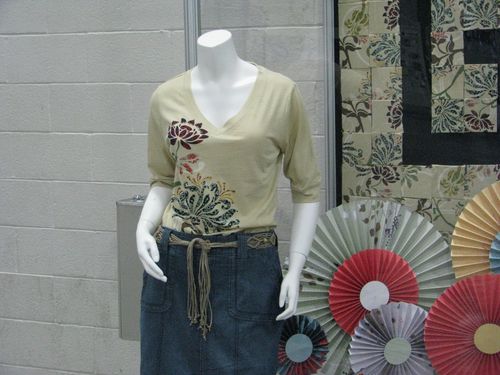 Convention Shirt…matches "Pocketful of Posies" DSP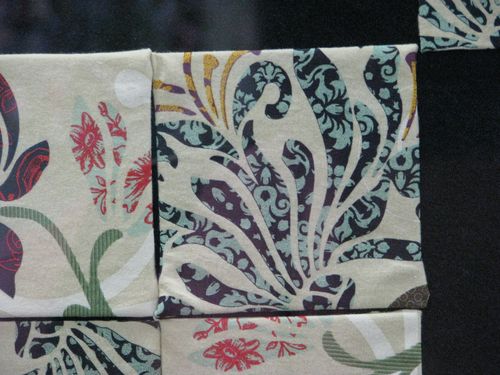 Beautiful Pocketful of Posies design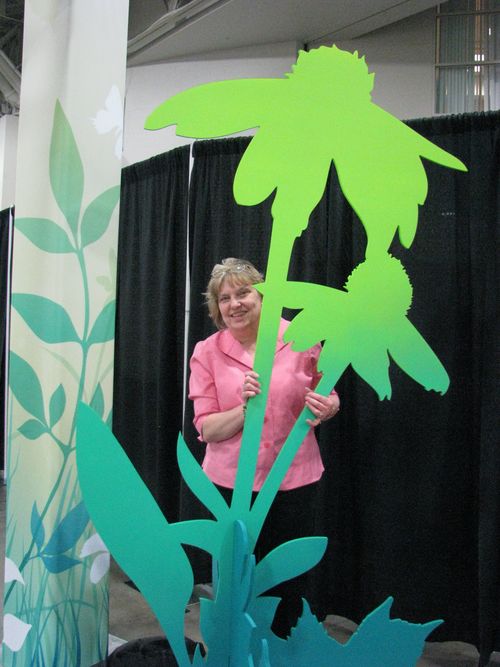 Photo Op!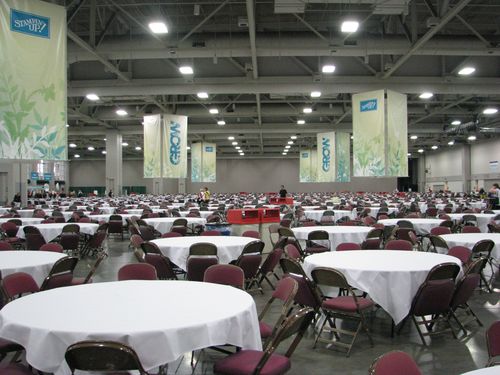 The Gathering Place….Huge!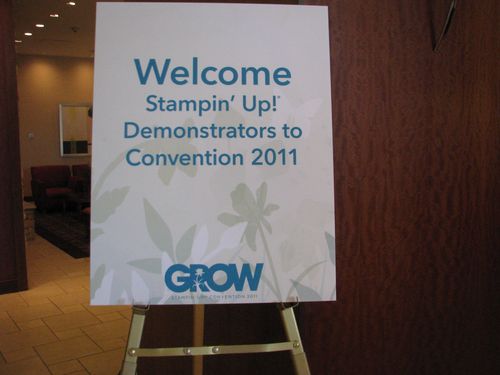 Welcome Sign at my hotel!