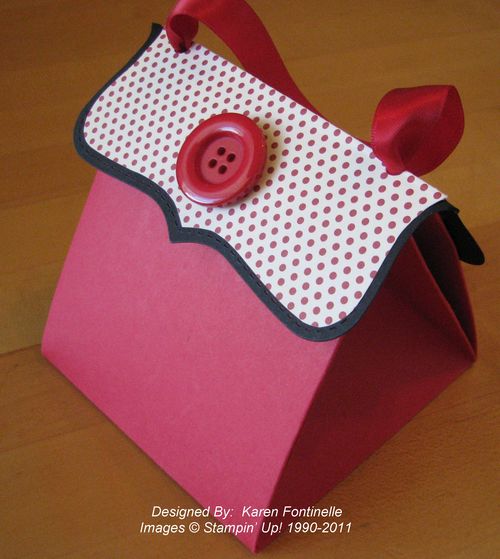 Isn't this paper purse cute from the outside using the Top Note die #113463 on top and the Love Letter Designer Series Paper #117162 plus a big red button from the Candy Cane buttons that were in the Holiday Mini Catalog.  I hope they put all these new Big Designer Buttons in the next catalog!
And when you open the purse, you'll see this: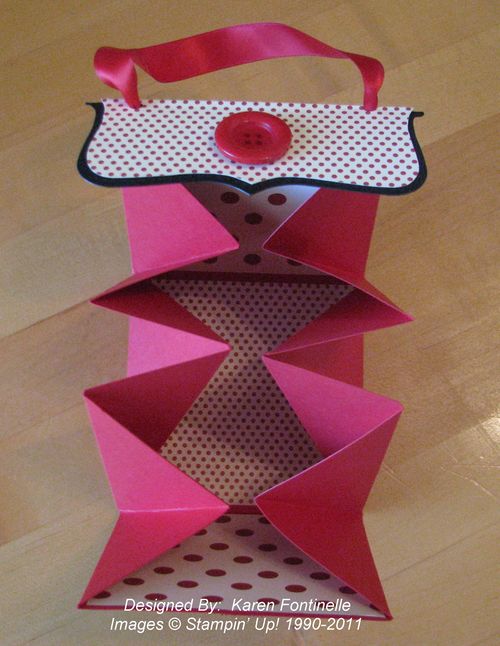 It's cute as is, but when you open it you have a small explosion album! You can add photos and embellishments inside or package a small gift inside.  The purse is made with a 12"x12" piece of card stock.
If you need any of our wonderful Stampin' Up! paper and supplies, please order from my Online Store or email me.  Remember, the Spring Is Blossoming special sneak peek is going on!  After you spend $20, you can add this sneak peek to your order….only until April 30th!  Don't miss it!  You'll LOVE both the Four Frames Stamp Set and the Paisley Petals designer paper!