Finally I am going to post some new things I have stamped! A week ago I went to Peggy's stamp camp (another Demo) and made these cards. It was fun, relaxing, and felt good to stamp!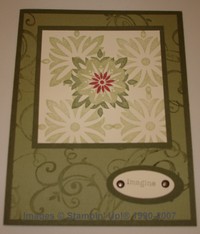 Stamped with Baroque Motifs.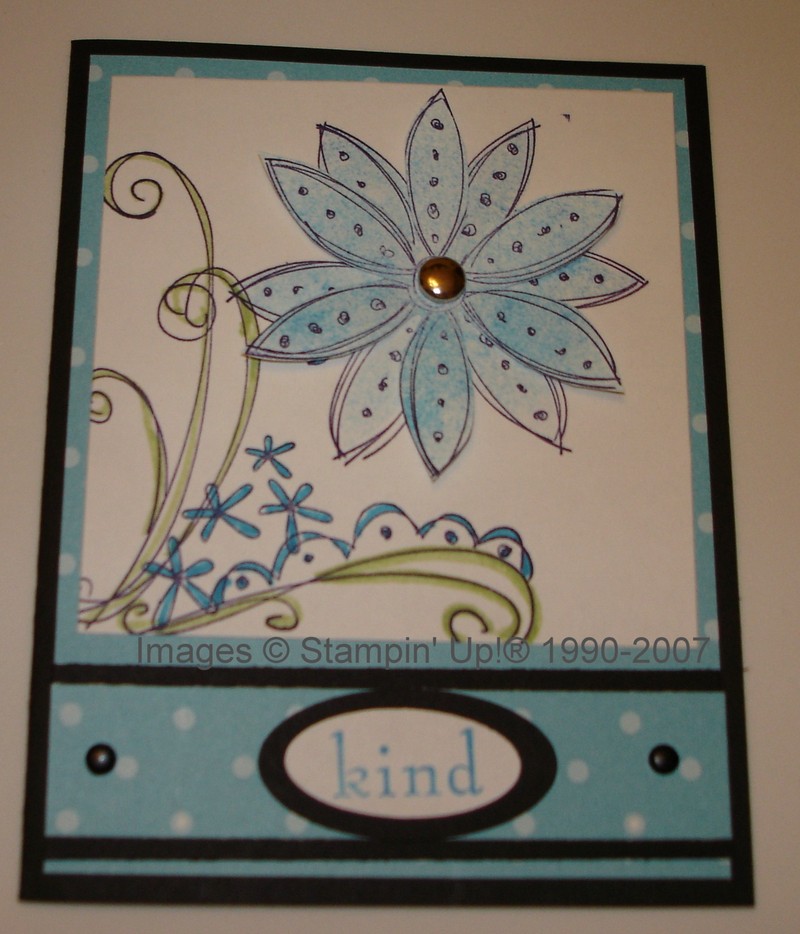 Stamped with Doodle This. The flower on top was cut out and adhered to the stamped flower beneath it.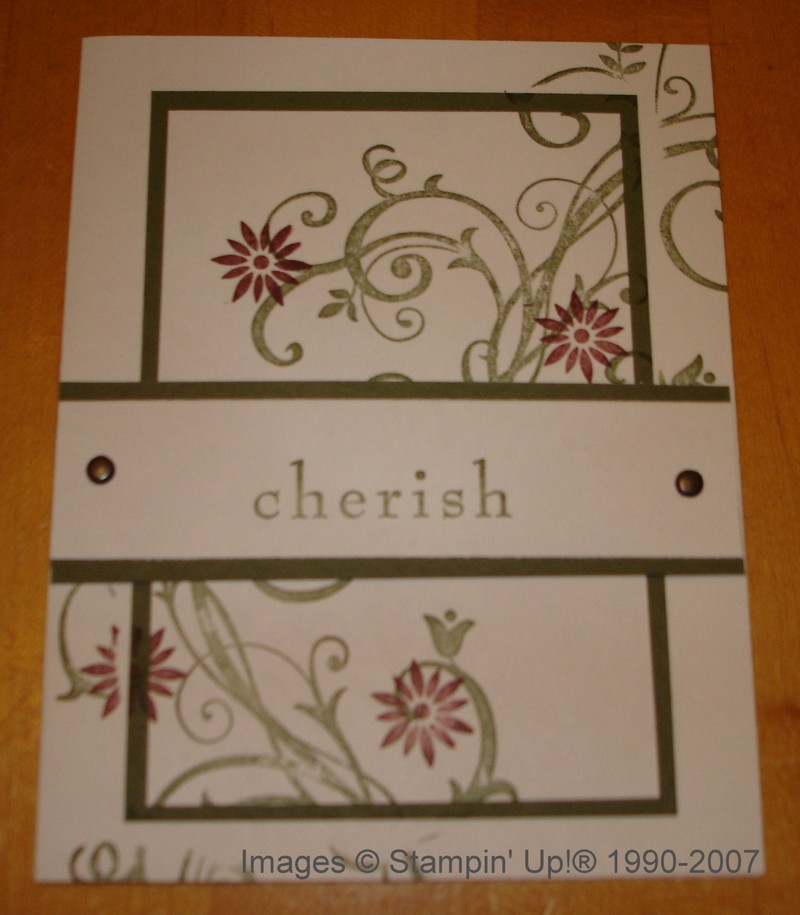 Another Baroque Motifs card! Love this set!
Remember to click on any photo to enlarge it.