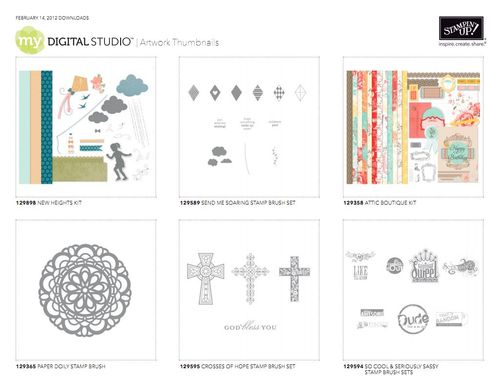 Here are the latest My Digital Studio downloads by Stampin' Up!, and I think they are really great ones! When you purchase My Digital Studio you will have plenty of images to play with for your projects….but rest assured that there will always be something new coming out to inspire and delight you! Click HERE or on the images above for a better look.  Then you can zoom in a bit with your computer to see them even better or go to my Online Store and check them out there.
And for a BONUS…..you can get a 30-day FREE trial with My Digital Studio Express! For more information, read my posts HERE and HERE.
What can you do with a digital program?  More than you think…..almost anything!  Contact me at Karen@Karenstamps.com if you have questions!