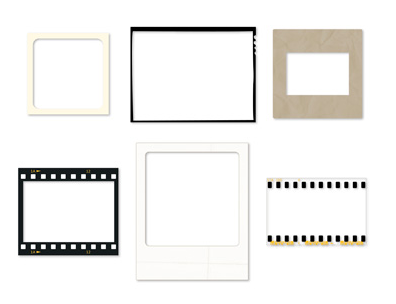 Images copyright Stampin' Up! 2012
Candid Frames – Digital Download 129929
Price: $2.95
Yesterday Stampin' Up! released six new downloads you can purchase for My Digital Studio (or even most digital design programs) and this Candid Frames was one of them!  It makes me think of the years of trying to make layouts that looked like a filmstrip…..I would take a strip of black card stock and punch holes in the sides usually with the Hand-held Rectangle Punch!  But now you can do an online frame or even print it out and use it on your traditional project.  And the "slide" frame reminds me of all the old slides from my childhood and even the ones my husband took for years of the kids and our vacations.
One of the great things about these MDS downloads every week is that you can save them up and add them to your regular Stampin' Up! order (and not pay shipping on them!) or just order them separately whenever you want (and no shipping!) AND have immediate access to them because it is a digital download!  I think I will be ordering these frames right away! To see all the most recent My Digital Studio downloads, click HERE.
If you don't own My Digital Studio, you can get a FREE 30-day Trial of My Digital Studio Express! To learn more about Stampin' Up!'s digital papercrafting software, click HERE.