There's so much to tell and show about the Stampin' Up! Convention!  The only way you can really grasp it all is to attend yourself!  And that means become a Demonstrator!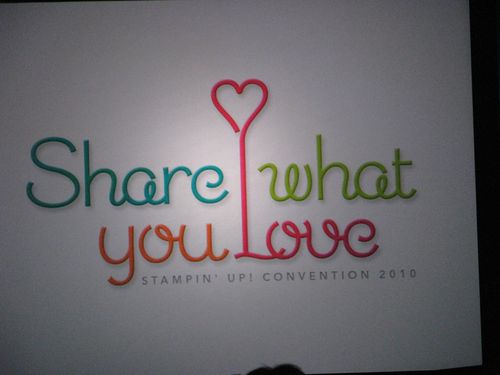 This was the slogan for Convention.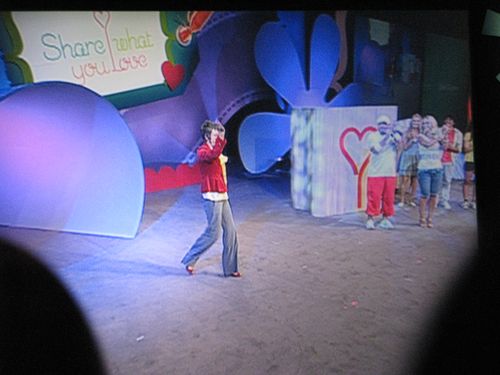 Shelli coming out on stage after the theme song.  Loved the tag in the background and the giant rubber stamp!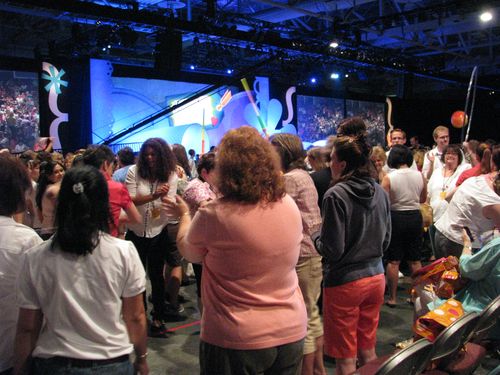 This was the fun and festivity before General Session everyday!  The music was playing, people were dancing in the aisles, both demos and SU employees, there were hula hoops, and of course swapping!!!  If walking in this room didn't get your energy flowing, nothing would!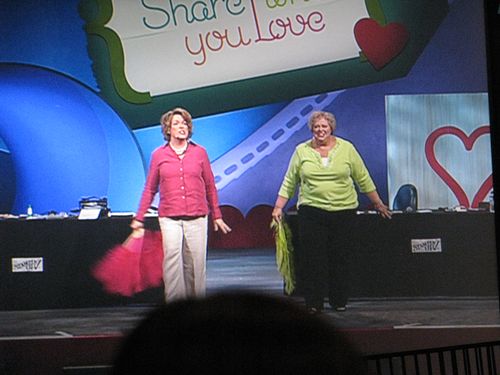 After Jill and Bonnie did their stamping demonstrations, they performed for us!  That's one of the many things I love about the Stampin' Up! people….they are SO talented!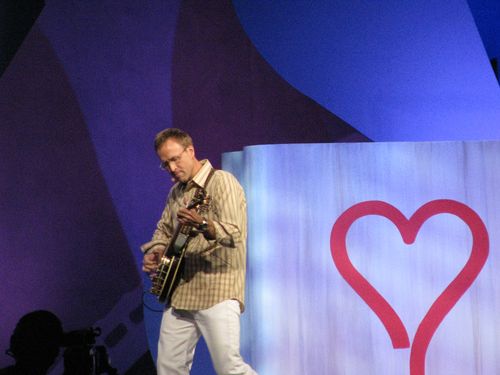 And Brent Steele played his banjo before he made a bunch of fantastic Halloween projects for us!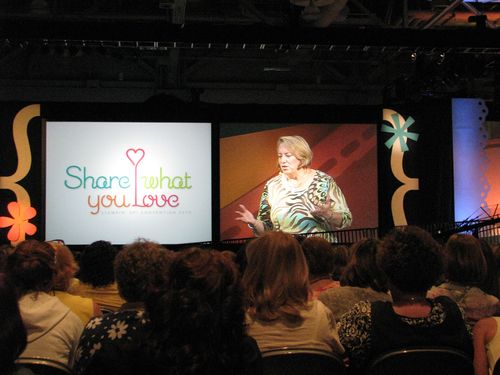 Here's Pam Morgan, but I wanted you to see the cute brackets and embellishments on the sides of the big screens!
Entertainment after Awards was Charley Jenkins, who drove his bus onstage!  Does the guitar look like anything stamping related??  He had a song about Stampin' Up! products and then gave the guitar away to a lucky demo in the audience!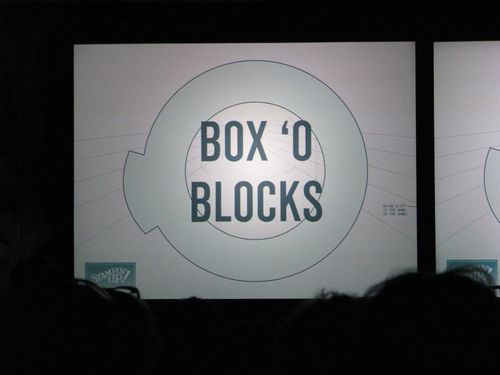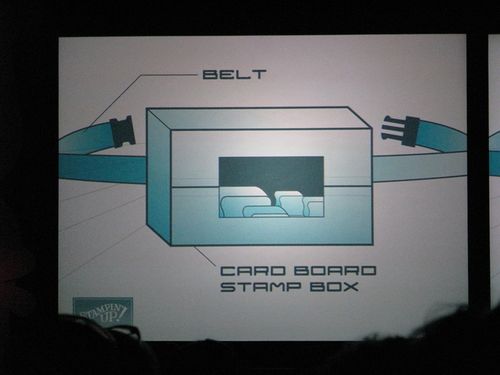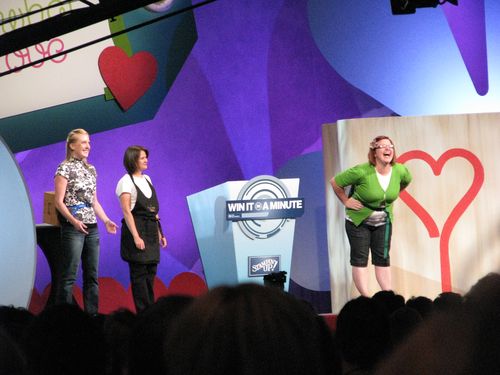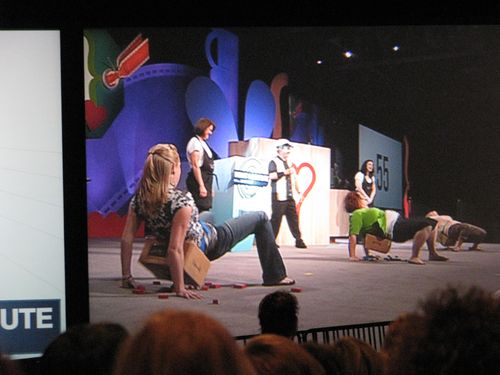 This was the annual game show, much better than last year, I thought!  It was a take- off of a game show on TV.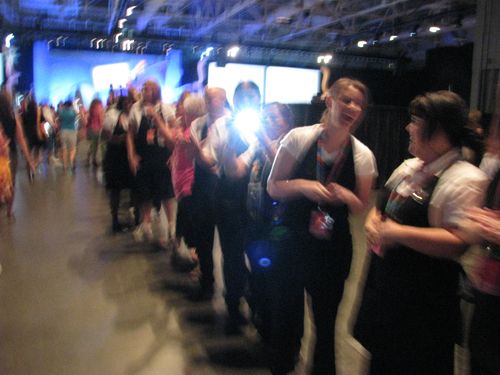 This isn't the best picture, but wanted to show you how the Stampin' Up! employees line up where we walk in and cheer the demonstrators!  Really a nice touch!  What other companies are like this??!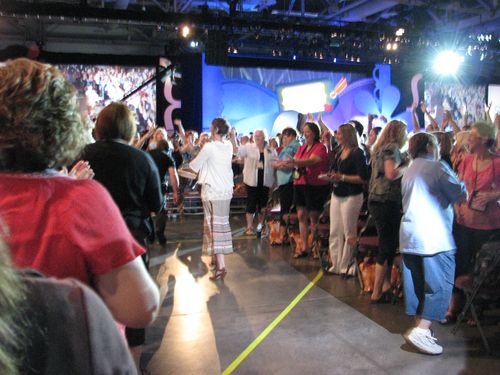 Here's Shelli walking in down the aisle on MY side, which I missed until I heard the shrieking because I was sending a text on my phone!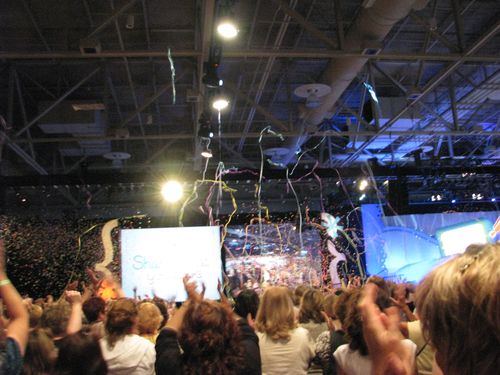 And here's paper ribbon confetti shot off  at the end of Convention after Shelli's announcement that we would be receiving a free gift…we all received a pack of new Designer Series Paper coming in the Holiday Mini, an ink pad, glitter, and a Hostess stamp set!  All you have to do is offer stampers free stamping product and the roof just about blows off!!  So exciting and fun!
Wouldn't you like to join us next year at the Stampin' Up! Convention??!