As I was going through my new stamps, I realized certain stamps are difficult to tell which way they fit back in to the rubber.  I don't know if you maintain your stamps this way, but I keep the rubber that I punch out the stamps from in the stamp case, and that way I can tell if I am missing any stamp in that set. You can just have the individual stamps in your case….this was just a tip I heard when the clear-mount stamps came out and I thought it was worth trying.
Some stamps that aren't a distinct shape….like the bird in this stamp set…make it difficult to know which way it fits the best in the empty shape. (Somehow this is very difficult to explain!) So I will just show you some photos now!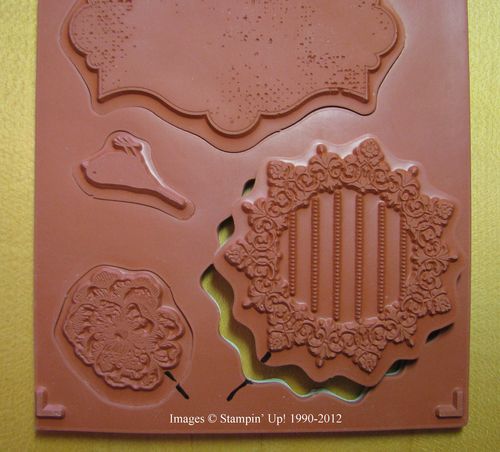 I decided to just mark one spot on the stamp and the excess rubber with a permanent marker so that when I put the stamp back I will match up the lines and it will fit perfectly back into the shape without having to twist and turn it to get it right.  Does that make sense??! If you look at the little bird stamp in this set, you can see that it will be easy to put back so no need for marking.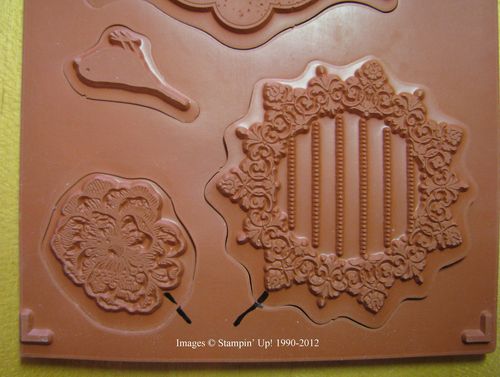 It's probabaly easiest to recognize which stamps you might want to mark this way before you even pop them out of the rubber, that way you don't have to fidget with getting them back in the empty space properly.
Try it and see if it works for you!