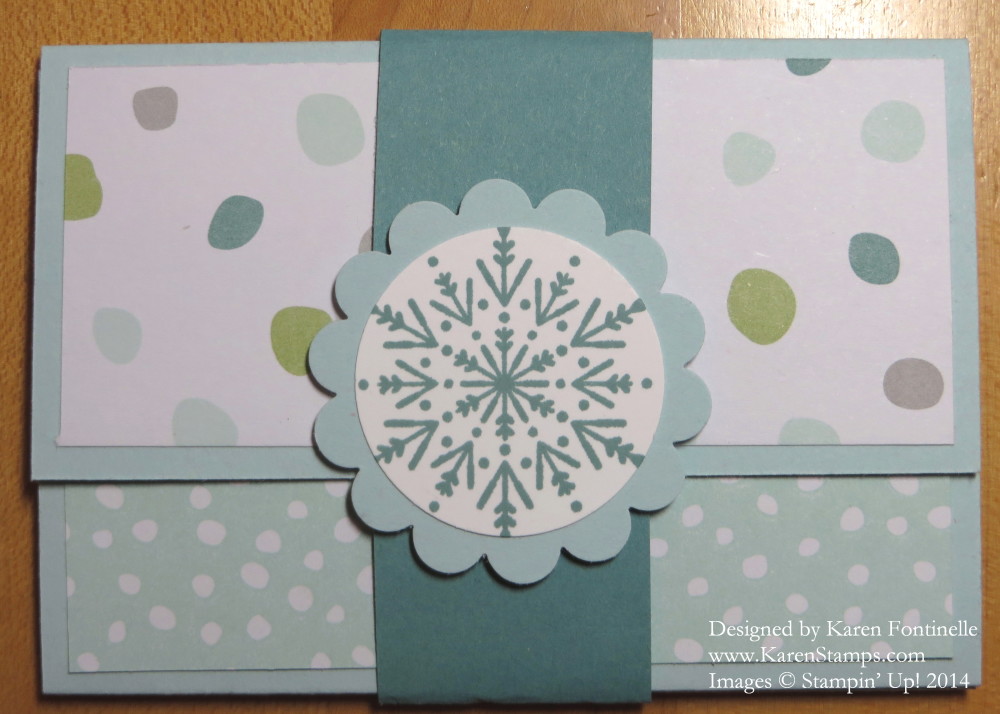 Shopping time is about over before Christmas (not that I have barely started mine!) so gift cards might be an easy solution for your gift-giving at this point in time! Make a pretty gift card holder with some card stock and designer paper and maybe a stamp or punch or two! My friend and I made a bunch of gift card holders yesterday for her husband's office, but that version was a little more complicated, although they turned out beautiful. This gift card holder is very easy to make and so versatile.
Cut a piece of card stock 10″ x 4 1/2″.  Score at 3″, 4″, 5″ and 8″. Fold and decorate.
That's pretty much it!!
Here are the steps since you probably want the details!
Fold on all the score lines using a Bone Folder to crease them well. Make sure your folds are going like this.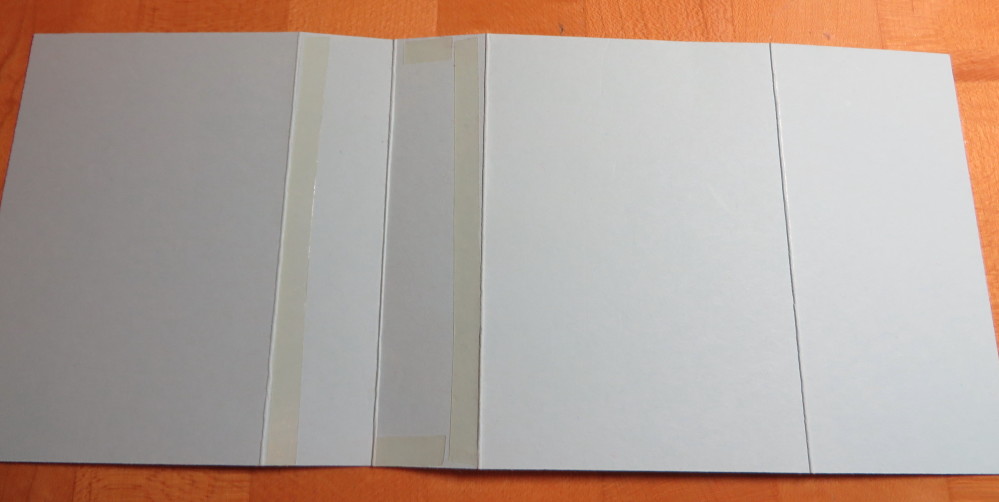 Apply adhesive as seen in the photo above.  I used Sticky Strip (and took off the red liner before I took the picture! I like using adhesive on both sides that meet up so it holds well, just in case. In this case, put the adhesive very close to those fold lines because the gift card is going to be inserted in the top part, where the fold is now.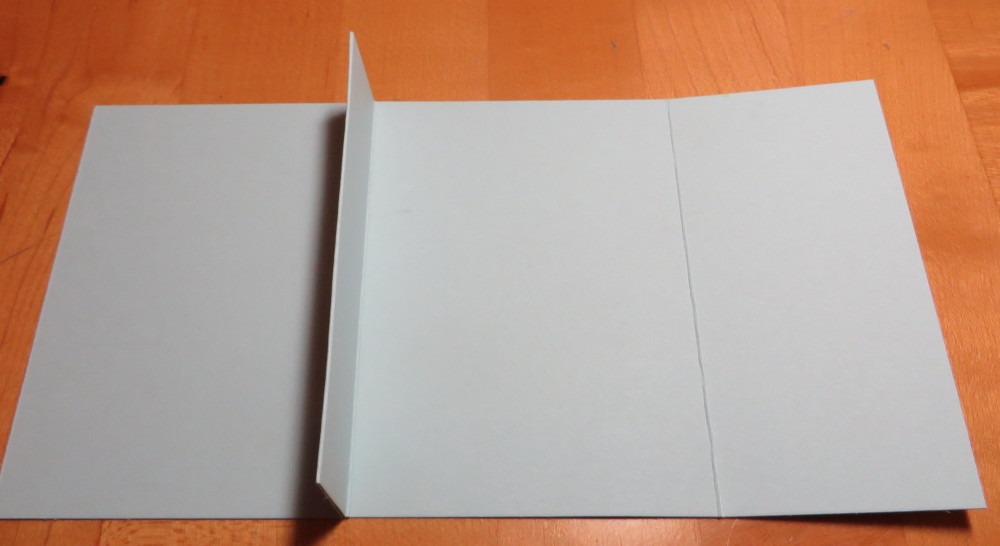 Pinch that fold together where you have put the Sticky Strip (or Mono Multipurpose Glue). You are eventually going to slice off the top fold to make an opening for the gift card, so don't worry!
You can add a greeting to the inside and adhere some designer paper where you like. Using the Paper Trimmer, trim off just a slight bit of the top of that fold line where you will insert the gift card. You could use a framelit or punch that opens up that fold to fit the gift card. In the photo, you can barely see the opening I have after trimming off just about 1/8″ or whatever slight amount of the fold.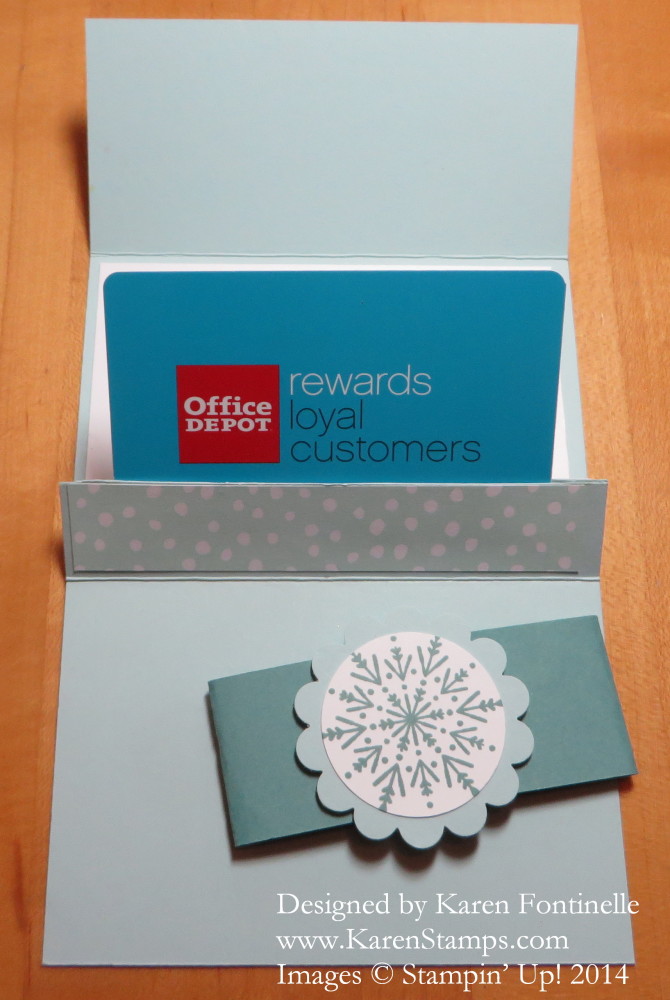 Insert the gift card (not a plug for Office Depot, I just grabbed a card that would fit in the slot!). Make a belly band (mine is 1 1/4″ wide) to fit around or tie a ribbon or whatever you like!
Easy gift card holder!  Unless you choose to make it more complicated!
Today may be the last day to order Stampin' Up! products and have them arrive before Christmas. Of course it all depends on where you live and weather conditions and road conditions and all that! Did you know Stampin' Up! offers Expedited Shipping?? Warning:  You can become addicted!  It does cost extra, on top of regular shipping, and you can get 1- or 2-day shipping.  There is a time deadline for it to ship out the same day.  But if you are in a hurry, it's great! Like my Occasions Catalog pre-order that is arriving today!!!