Apparently, April 3 is the 119th Anniversary of the first documented Ice Cream Sundae, according to Google. Who would have guessed there is such controversy over the history of the ice cream sundae, as several different cities claim to be the first to have invented it!  Whether you want to believe that it was because the selling of soda water was prohibited on Sunday so just the remaining ice cream and syrup led to the invention of the ice cream sundae, or whether a customer asked for some syrup on top of the ice cream and perhaps a cherry, or any of the other versions out there led to the naming and birth of the ice cream sundae, I think we can all agree it is certainly a tasty treat!
In honor of the Ice Cream Sundae, here is my digital version, made with My Digital Studio!  I assure you, all the scoops are made with Blue Bell Ice Cream, my favorite!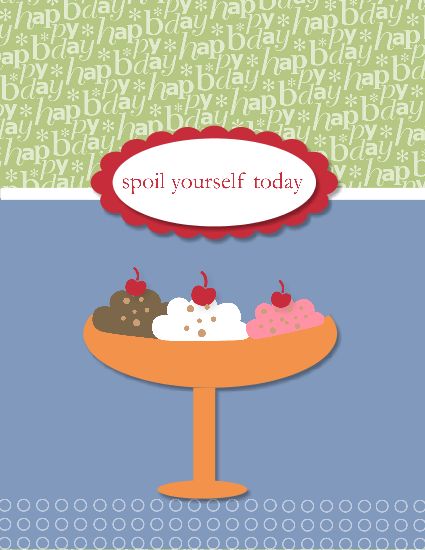 If you already own My Digital Studio (good for you!) there is a new update from Stampin' Up! you will want to take advantage of!  Open the program, click the "Help" button and then select "Check for Updates". This is a free update and it is the best one yet!  It does take awhile to download because there is lots of new content!  And did I say it is FREE?!
For more information about My Digital Studio, click HERE!  Really!  Do it now!  There is so much to check out!