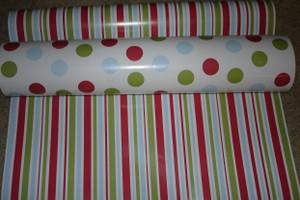 Here are the tiny Library Clips and the Gold Elastic cord in the Holiday Mini! The clips are very cute, much tinier than you can imagine! The cord is very fine and shiny! I was excited to see the glistening roll of it!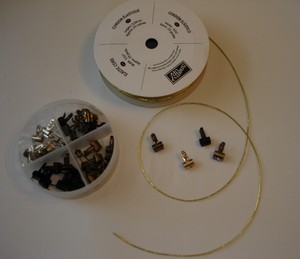 Here is the new holiday Designer Wrapping Paper. Two rolls are included in each assortment. Besides wrapping beautiful gifts, this paper can also be used like designer paper on other stamping projects! I chose this pattern, Celebration, because it can be used for other occasions besides Christmas. I also love the plain white wrapping paper in the Fall/Winter Collection 2007. It can be stamped or rolled with a wheel to suit any gift-giving occasion!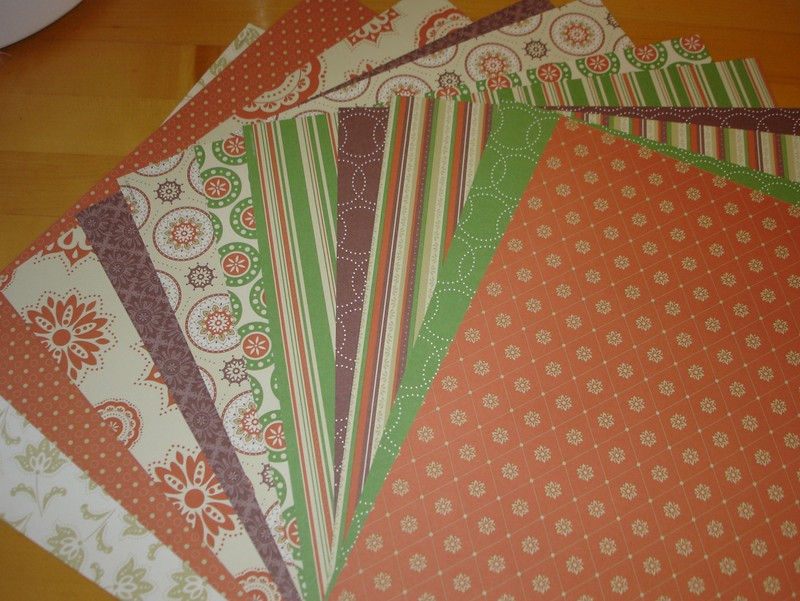 The Apple Cider Designer Paper in the Holiday Mini is also fabulous! The colors and designs can be used for much more than just the fall season!
This is the Dashing Designer Double-sided Paper in the regular catalog. It will look fantastic for lots of Christmas projects. However, it can also be used for other occasions as well.