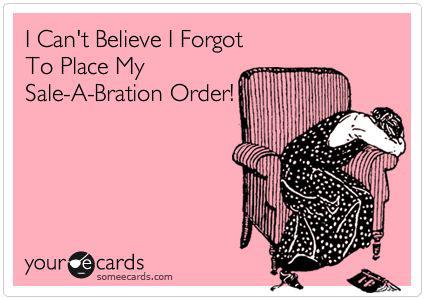 Don't let this be you next week!  Sale-A-Bration is Stampin' Up!'s biggest promotion of the year, and although it has been going on for awhile, it WILL end Friday, March 22! That is a week from today!  You have one week left to place your Stampin' Up! order and earn FREE Sale-A-Bration products!  Just spend $50 in Stampin' Up! merchandise or My Digital Studio downloads and earn one free product from the Sale-A-Bration brochure. Spend $100 and earn two free Sale-a-Bration products.  And it gets even better after that!
You can click on the link above for the official brochure, but below is an easier to read description of all the Sale-A-Bration rewards! Click on each image to enlarge.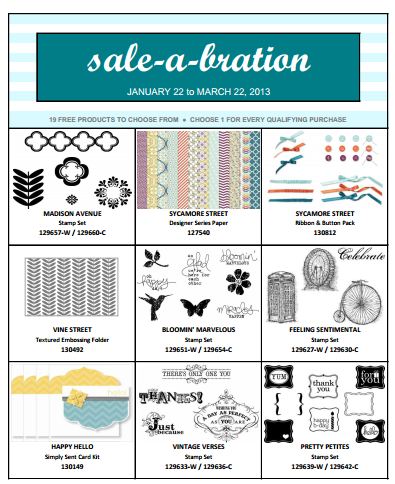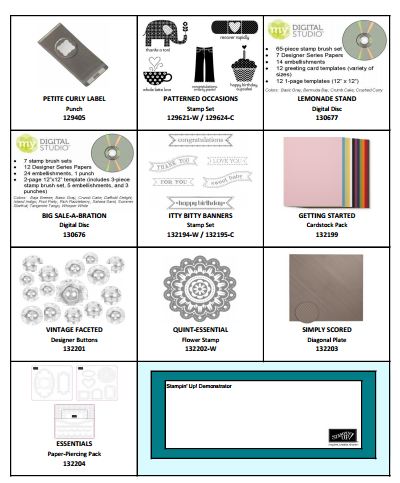 Just browse through my Stampin' Up! Online Store and put in your order. (Be sure to catch all the categories list in the left sidebar of the online store…"Special Offers", "New Arrivals")  When you have your products entered, choose one Sale-A-Bration freebie for every $50 you have spent (not including shipping and tax, of course). Email with any questions or if you would like me to put your order in for you. It's really fun to get  Stampin' Up! products FREE during Sale-A-Bration!
Tell your friends!!