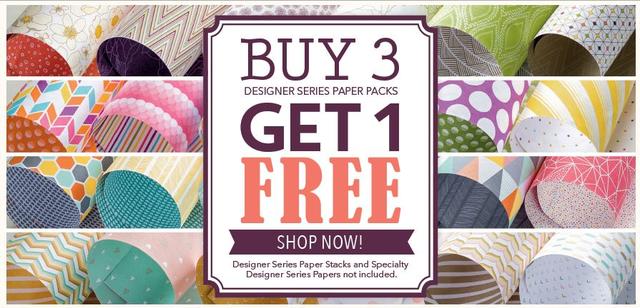 During the entire month of July, when you purchase three Designer Series Paper packs, you'll get one free. That's like getting $10.95 off your purchase AND receiving an extra–did we mention FREE?– DSP!
There is no limit to the number of free Designer Series Paper packs you can receive. For each three purchased, you (or your customer) will receive one free.
To get your free DSP, enter it in your order separately from the three packs you're paying for. For example, if you want four packs of the same type of paper, put in the three you're paying for and enter the fourth as a separate item
These items don't qualify for the offer:
Designer Series Paper Stacks
Specialty Designer Series Paper
Designer Series Paper from the holiday catalog preorder
Designer Series Paper ordered through hostess benefits
*******************************************************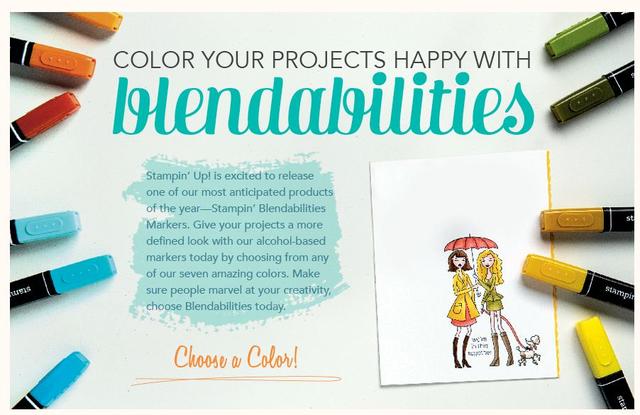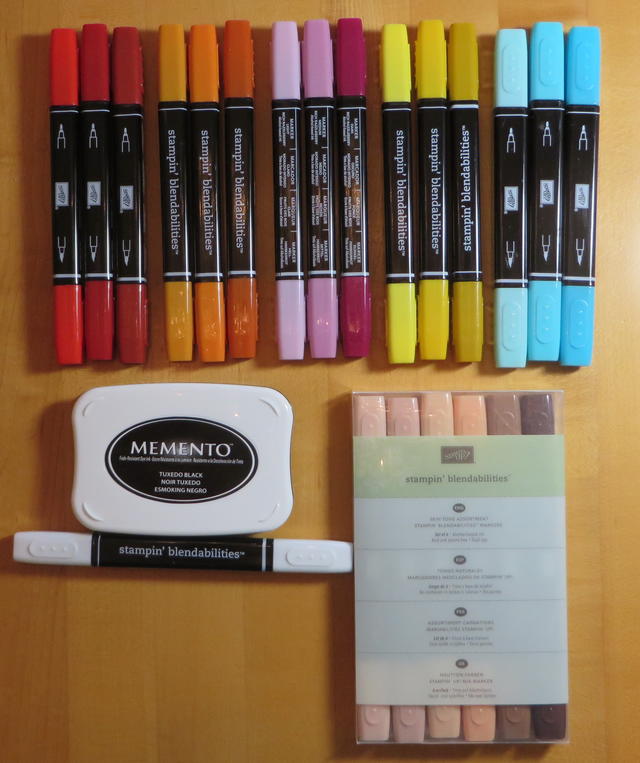 Cherry Cobbler   (Item #130995 – $11.95)
Coastal Cabana  (Item #131000 – $11.95)
Daffodil Delight   (Item #130998 – $11.95)
Old Olive   (Item #130999 – $11.95)
Pumpkin Pie  (Item #130997 – $11.95)
Rich Razzleberry  (Item #131003 – $11.95)
Skin Tone Assortment (Item #129370 – $22.95)
Memento Ink Pad (Item 132708 – $5.95 )
Memento Ink Refill (Item 133456 – $4.95 )
Color Lifter  (Item 129369 – $4.95 )
If you like "coloring in" when you are stamping and creating, then these Stampin' Blendabilities are surely for you! And if you don't, you might like it better when you get to use these markers! They have a different feeling than the regular Stampin' Up! Markers (which are also great!) that I really like. If you like to be a little more artistic when you are coloring, I'm sure you will enjoy these new markers! Be sure to also purchase the Memento Ink (and I do recommend getting the refill as well) because that is the ink that works with the alcohol markers. The markers work best on Whisper White card stock. You will also want the Color Lifter with any set of colors, for cleaning up any stray ink and sometimes for helping with shading and highlighting. Email me at Karen@KarenStamps.com if you have any questions.
***************************************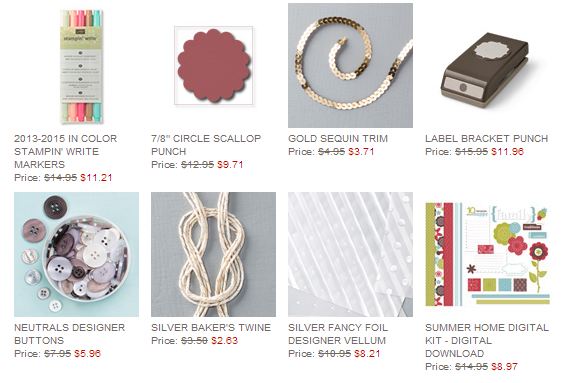 Great Stampin' Up! products on the Weekly Deals this week! You should want all of them if you don't have them! These deals are available until Monday, July 7th.