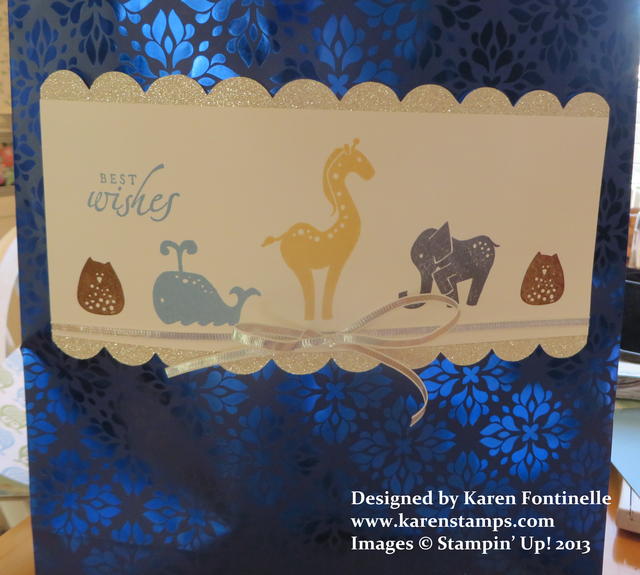 While I had this shiny blue gift bag, it needed something to be appropriate for a baby gift.  I just stamped a panel to put on the front of the bag. The animals are from the retired stamp set "Animal Stories" (do you have it in your stash?). Even the greeting is retired but from one of my all-time favorite, how-can-we-live-without-it stamp sets, "Sincere Salutations". Of course the panel still needed some jazzing up. I used some pieces of the Silver Glimmer Paper die cut with the  Tasteful Trim Bigz Die for the top and bottom edges and tied some Silver 1/8″ Ribbon in the Holiday Catalog around the panel.
You can do this with any plain gift bags you have.  I like to save the handled gift-bag-type bags you sometimes get at stores or you can buy at the craft store. Then you can use those for gifts after you decorate them!
If you are looking for a similar cute animal stamp set, perfect for baby cards and gifts, try Zoo Babies available in wood- or clear-mount.