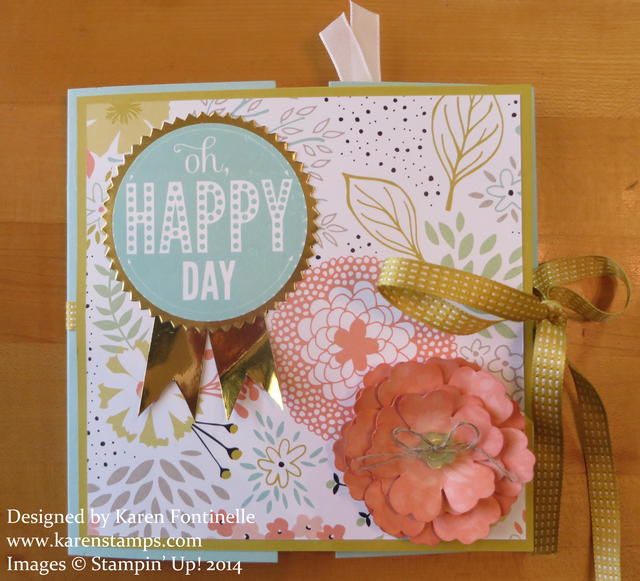 I actually got my flip album decorated yesterday that I first told you about in THIS POST and mailed off for a gift. You can see the way it folds from the photos on that blog post better there than here. I have to say I had so much fun decorating this flip album and coming up with ideas, but finally ran out of time and wanted to get it in the mail. I usually start out kind of slow, not many ideas of what to do, and then maybe I'll look through all my stamp sets to see what words or images might be appropriate. I almost always look online for ideas, maybe by the stamp set name, paper name, or accessory name, or something like "paper flowers". Out of all that, my brain will usually start coming up with its own ideas or I can just copy. The more you stamp and design, even in one day, the better you will get at it! In a little while, I had so many ideas and was having so much fun, I didn't want to stop. I hope the recipient will like it, From the first time I saw one of these flip albums (that's what I call it anyway) I thought it was one of the neatest things I'd ever seen!
The designer paper I used is Sweet Sorbet from Sale-A-Bration that isn't available any more, but maybe you have some, or you can substitute something else.  Mainly I chose the colors that went with the designer paper (you can see the list on the back of every designer paper package now). That makes it easy to coordinate everything without thinking! The "Oh Happy Day" is from Starburst Sayings. The Gold Foil is cut out with the Starburst Framelits Dies. Now the "Oh Happy Day actually stamps as a starburst but you can very carefully punch it out in a circle with the 2 1/2″ Circle Punch.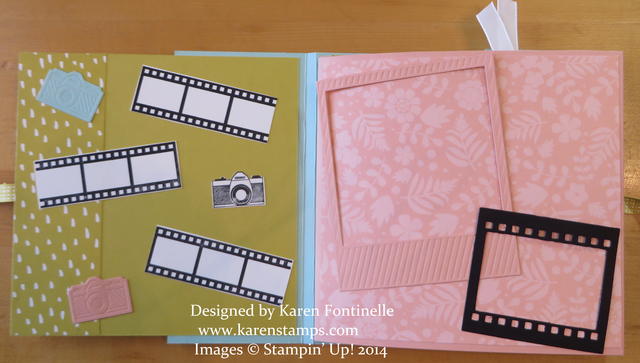 These pages are just inside the front cover. I used the On Film Framelits. The little camera is stamped with the Peachy Keen Stamp Set. The filmstrips are stamped with the single stamp, Filmstrip, which retired and I think is no longer available.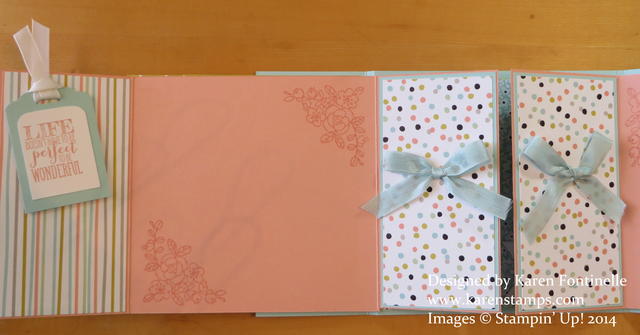 I stamped the smaller image in So Very Grateful with ink the same color as the cardstock Crisp Canteloupe.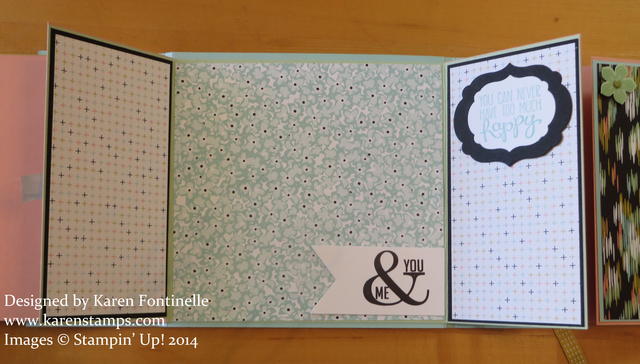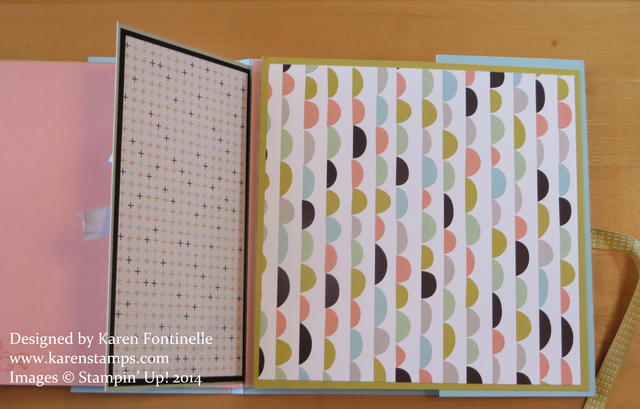 Just use whatever strikes your fancy! You can leave some pages plain so there will be room for photos and memorabilia. Also, be careful when adhering elements. Maybe just adhere the corners where no photo is going to go and then leave the other corner free so a photo can be slid underneath.
I hope you will try a flip album!  It really is fun and easy to do after you do the first one!
For any stamping supplies and accessories, just visit my Stampin' Up! Online Store.