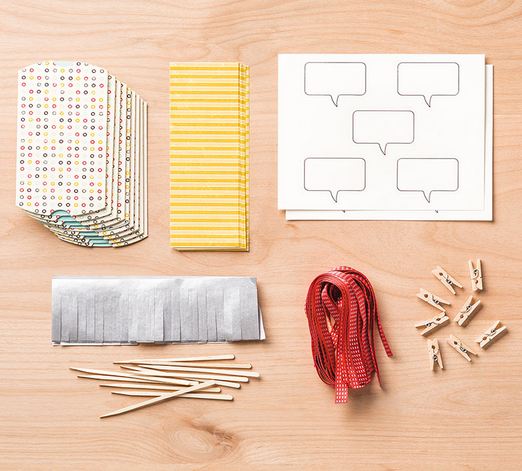 Stampin' Up! has several new kits available to you to make papercrafting easy! For a small gift package, perhaps for a gift card, consider the A Little Sumthin' Sumthin' Gift Box Kit that comes with cute pillow boxes, good for men, women or children and all the supplies to jazz it up a bit!  Watch Sara Douglass in the video below explain the contents of the kit and how to assemble it! Good thing to do on a hot summer day!
And if you are into the chalkboard style of decorating you'll be interested in the new Chalkboard Banner Simply Created Kit.
To purchase any of the Stampin' Up Simply Created Kits, just go to my Stampin' Up! Online Store!