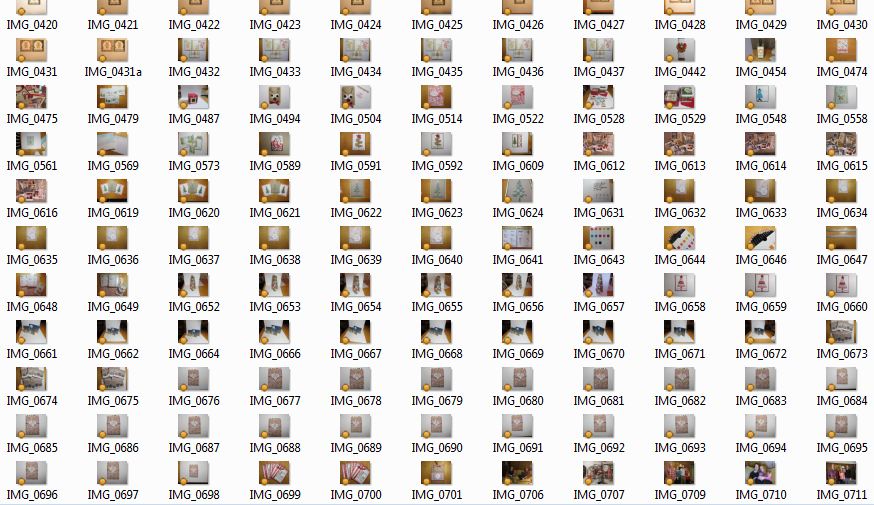 Do you back up the photos that are on your computer or even on your phone?? Do you intend to do it just as soon as you get the laundry done, after your vacation, after dinner, after you buy an external hard drive, after you get a new computer, after you organize all your photos first??!
Yesterday I listened to a Facebook Live video (it was live the day before) by Becky Higgins, the founder of Project Life®. Stampin' Up!, of course, has partnered with Becky and Project Life on kits using Stampin' Up! exclusive colors to make memory-keeping easier so we "get it done". But this isn't about Project Life, nor even Becky Higgins.
I know we all assume our "stuff" is all safe on our computers, laptops and phones and hard drives crashing is something that happens to someone else. Well, on this video, you can hear how one of Becky's employees, who DOES know better, had her external hard drive crash where she had thousands and thousands of photos stored. You'll hear the very human story at the beginning of her realizing what had just happened. The good news is that as she searched the house she found a pile of old CD's on which she had backed up photos a long time ago and previous hard drives and she took all these devices and probably retrieved most of her photos, as best she can remember, without paying a LOT of money to try to recover data on her external hard drive that crashed. The two ladies have many suggestions for how to keep your photos backed up in case anything happens, although, as they claim, they are not experts and different systems work better for other people, but at least you can get some real ideas and then do your own research.  If nothing else, maybe it will remind you that this is something in this digital world, that we need to do in exchange for the convenience of all this computer stuff! As they say, if your hard drive hasn't crashed yet, it will! Sometime!
Watch this recorded Facebook Live Video on Becky Higgin's Facebook Page and start thinking about your digital photos and files and what would be best for you to do to protect them!  If you aren't on Facebook, it probably will eventually be on her YouTube channel.
Back Up Your Photos! Don't lose them!!