Have you ever made a Waterfall card?  While they look very complicated, they are not that hard to make.  That's what I love about stamping….nothing is too hard even for a beginner!  It is nothing more than a folded strip and your three panels adhered to the strip.  All the reader has to do is pull the tab, and you look like an advanced papercrafter for creating such a design.  Here is my latest waterfall card using the stamp set "Zoofari".
The images are stamped with Stazon ink and then watercolored, some grass and sky added.  The designer paper is retired but any pattern can be substituted.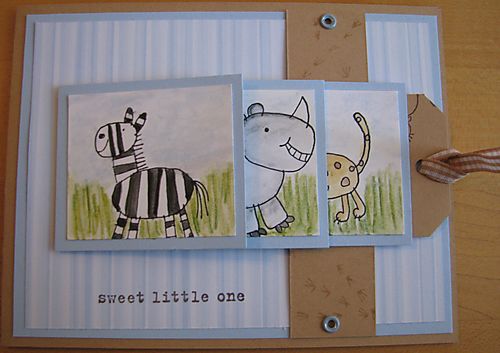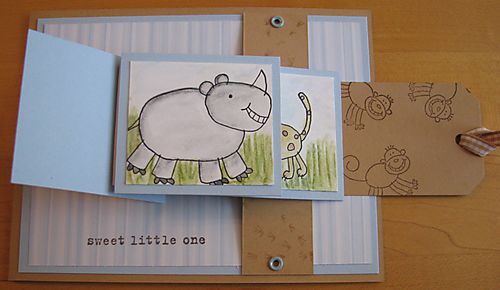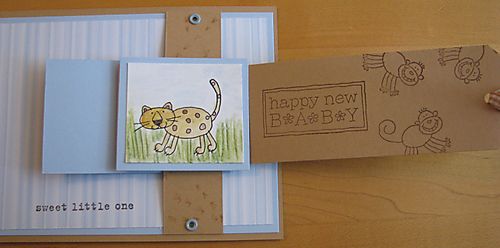 Contact me today if you'd like to learn how to make a waterfall card.