This is a picture frame I made recently for a baby gift.  I knew his room was decorated in a jungle animal theme so I knew "Zoofari" would be the perfect stamp set to use for this project.
I started with just a simple wood frame and covered the front and back with designer paper.  This is the retired Petal Patch DSP.  I used Royal Coat Decoupage Finish on both the wood and the paper.  However, I have also used SU glue sticks on both surfaces before in other projects.  The way the frame was made I also needed to cover the narrow inside edge of the frame with a strip of paper.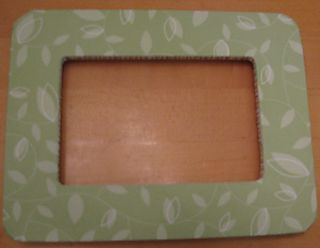 Front of frame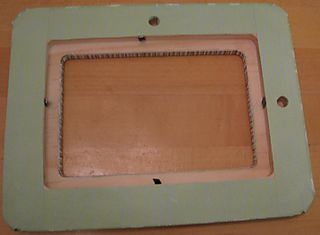 Back of frame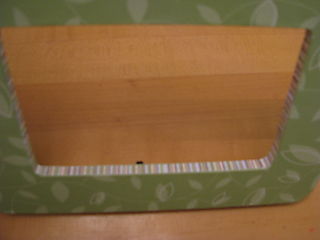 Inside edge (striped paper)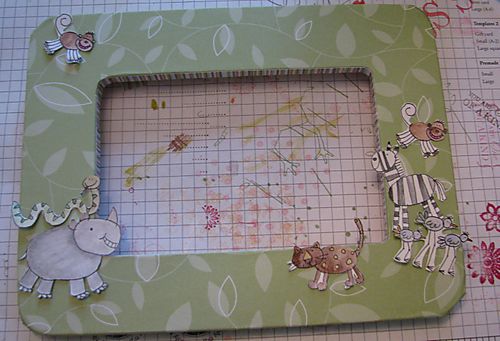 Images © Stampin' Up! 1990-2008
I have already stamped, colored, and cut out the Zoofari animal images and now I'm just playing around to see what I can do.  The SU Paper Snips scissors are the only way to go for a project like this!  Don't mind my messy Grid Paper but I use it all the time, over and over, and can't stamp without it.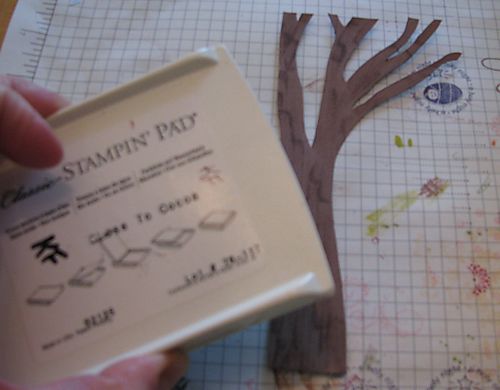 I decided to put a tree on the side of the frame, just cut one out freehand and then inked it a little with the edge of my inkpad to make it look like bark.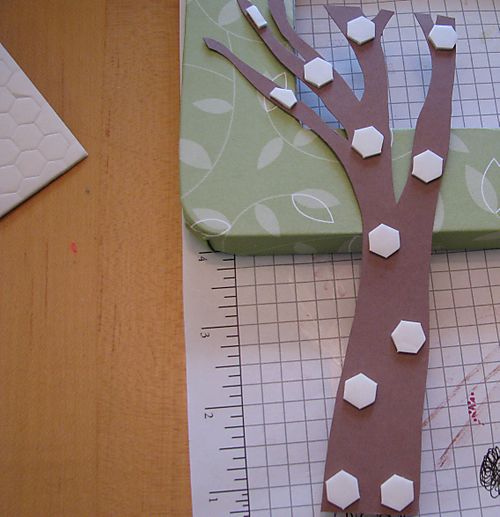 Putting Stampin' Dimensionals on the back of the tree.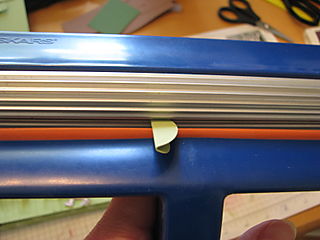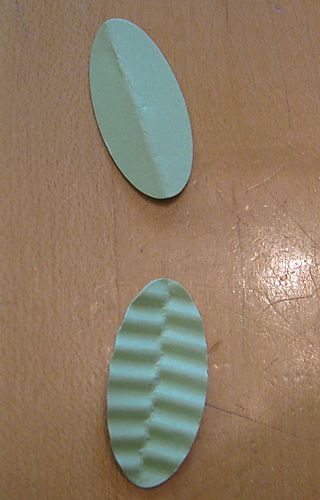 I punched some small oval leaves, cut them down a little more, then ran through the Crimper.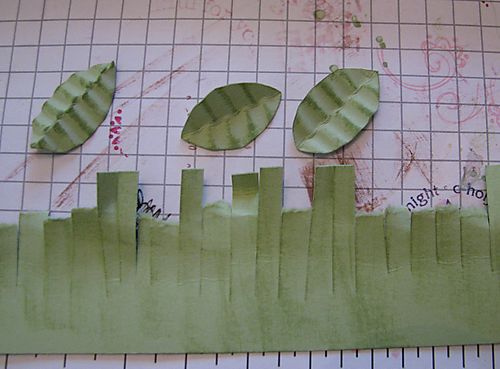 Here is a strip of grass and the crimped leaves which I inked up a little with a green inkpad.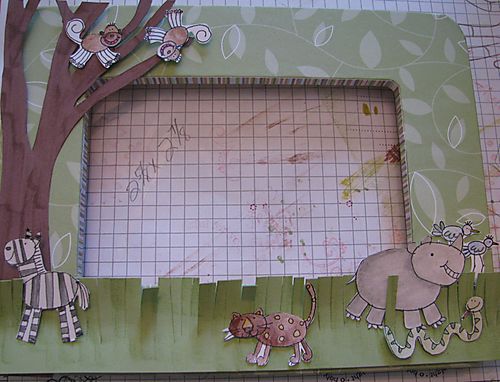 Images © Stampin' Up! 1990-2008
Laying things out, but the grass doesn't stand out very well.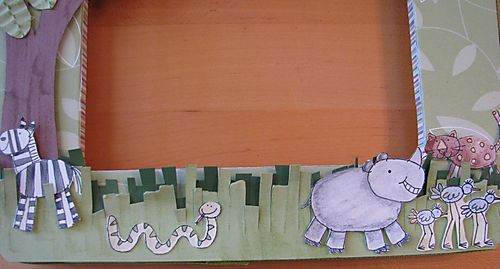 Images © Stampin' Up! 1990-2008
Added a darker green layer of grass behind the first.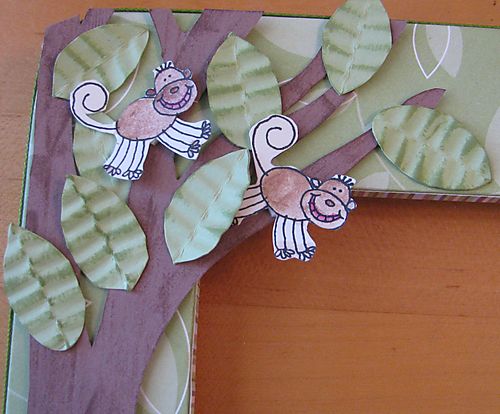 Images © Stampin' Up! 1990-2008
Added crimped leaves to tree.  Apparently I don't know that the reason the monkeys don't look quite right is because they don't have eight legs!  I need to color them in correctly!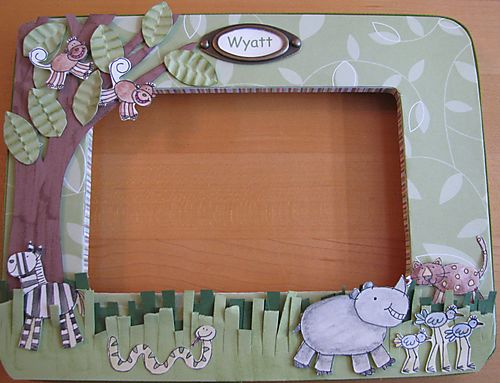 Images © Stampin' Up! 1990-2008
And here is the finished project.  Some animals are popped up on the Dimensionals, the grass roughed up a little and the baby name inside a piece of Hodgepodge Hardware.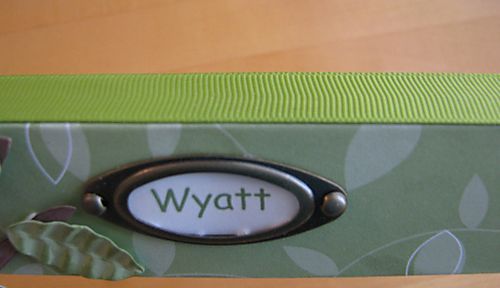 To finish the raw wooded edge of the frame, I wrapped a piece of Old Olive 5/8" ribbon around the frame, folded one edge under at the bottom of the frame and adhered.  It fit perfectly.